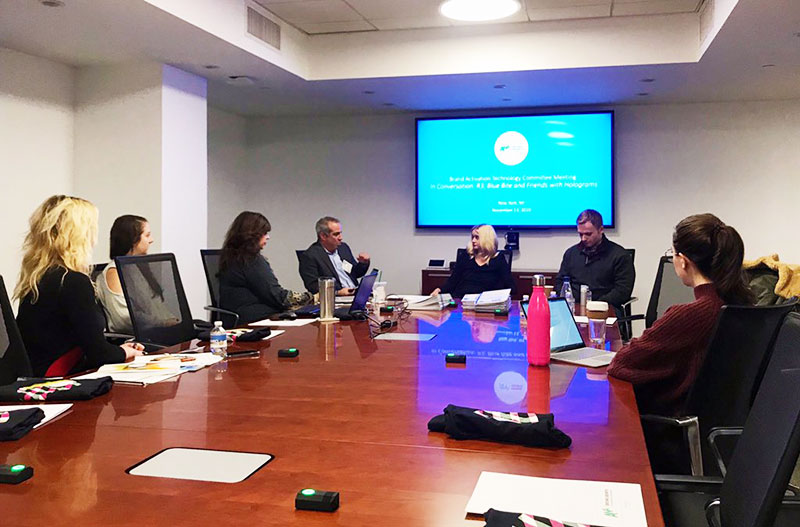 On November 13th, the Brand Activation Tech and Experiential Committee of the Association of National Advertisers (ANA) held a meeting in New York that focused on experiential marketing and how to create closer bonds between customers and brands. Examples of experiential marketing were presented, from various industries from hospitality and hotels to sports leagues.
R3 moderated a discussion on augmented reality (AR) with Cortney Harding, CEO and Co-Founder of Friends with Holograms, and Ian Clough, Director of Growth at Blue Bite. There has been an increase in the use of AR by marketers, with growth expected to reach $117.4 billion by 2022. Marketers can use this technology in various ways to give consumers a personalized experience just about anywhere.
The panelists discussed the difference between augmented reality and virtual reality, how augmented reality is becoming more mainstream in marketing budgets, favorite uses of augmented reality in marketing campaigns, and the varied ways to augmented reality for training purposes.
Other notable speakers at the event included: Nicki Ewell, Director of Events, NFL and Olivia Donnan, Director of Global Brand Marketing, Aloft Hotels & Moxy Hotels.