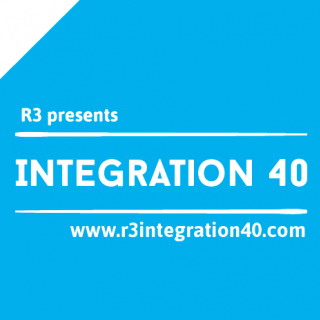 MARKETERS AND AGENCIES CHALLENGED,
EXPLORING NEW WAYS TO DRIVE BETTER INTEGRATION
New York – April 2nd, 2015 – The world's best marketers and the agencies that serve them are looking for fresh models and working processes to drive better integrated marketing, a new study from global consulting firm R3 shows. "With the rise of bespoke agencies by discipline, there's never been a better time to experiment with a new approach" said Greg Paull, Principal of R3.
R3 reviewed hundreds of submitted cases from around the world to create a new report – "Integration 40" , (www.R3integration40.com) , a collection of 40 of the most creative and effective integrated campaigns developed in the last year. "We were driven to this through multiple client requests to look for Best Practice" added Mr Paull. "What worked in 2005 before social, mobile and big data just won't hold true today" he added.
All cases were judged on four basic criteria in order to qualify for the final 40
– Proven on top brands – outstanding integrated work for some of the world's top 100 brands was rated highly
– Proven on Creativity – judges looked for breakthrough strategies and executions
– Proven on Process – as part of the submission, entrants showcased how their working process drove outcomes
– Proven on Results – nothing spoke louder than a ringing cash register, or delivering on clear brand KPI's
The final 40 bring together the best thinking from companies such as P&G, Unilever, Coca-Cola, adidas, Nike and others. Through this work, R3 saw some important outcomes
1. Great Ideas Travel – a full 30% of the winners were global ideas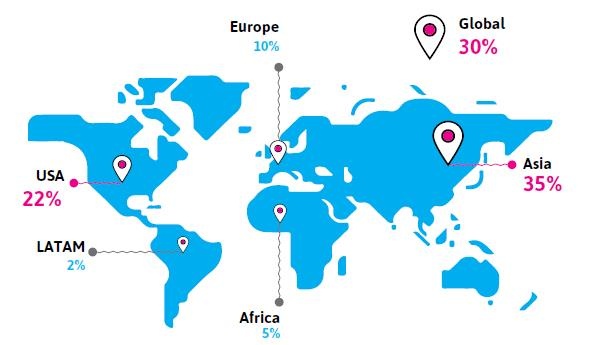 2. Asia is rising – the area with 60% of the world's population led 35% of the final top 40. With less traditional barriers to break down , Asia's marketers and their agencies are leading the way

3. Creative Agencies Take the Lead – For Now – 68% of the final 40 were led by a creative agency, but as many as 16% were led by digital or social agencies, and R3 sees this number growing to above 50% within the coming five years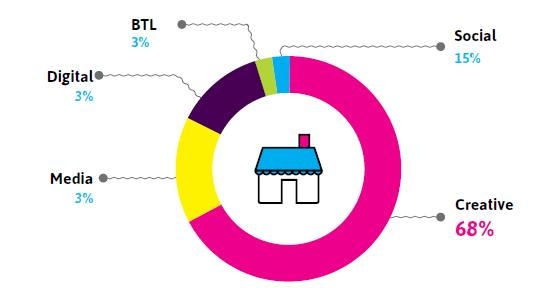 4. Six Different Working Models – Through this analysis, R3 identified six different working models between marketers and their agencies – ranging from "Multiple Best in Class" where individual creative, media, digital and social agencies are brought in – to "One Stop Shop" – still popular in Japan, Brazil, Korea and with smaller companies.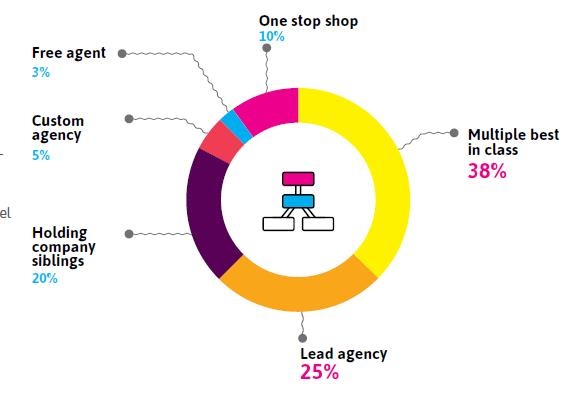 5. Omnicom, WPP agencies lead the way – Omnicom (23%) and WPP (17%) agencies led a combined 40% of all final cases – in several cases taking the lead on Holding Company models , both custom agencies and through siblings.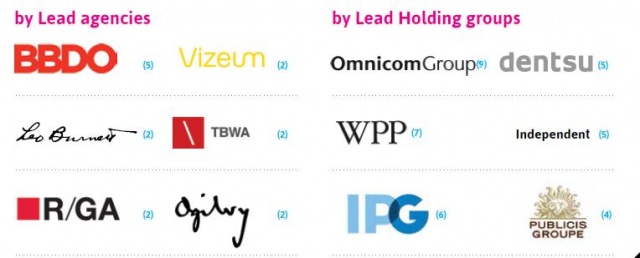 Learnings for Marketers and Agencies
In the detailed report, R3 also outlined six basic foundation for driving better integrated communication
1. Big Ideas Lay at the Heart of Success – a good integration process can help a bad idea, but it won't save it. All stakeholders need push hard to find a brand's guiding star.
2. Define the Chain of Command – a multiple agency marriage devoid of any framework is a recipe for disaster. Plan a clear culture of trust , innovation and collaboration
3. Think about "Curate" as much as "Create" – look for good thinking from your past, your competitors and, in the world of social, your consumers
4. Promote accountability through taking measurable action – you can't move what you can't measure. The best relationships have clear metrics in place for success
5. Training Matters – integration is like riding a bike – you get better with practice. Leading companies are devoting as much as 10% of their marketing team's time to training
6. Learn from the Leaders – Companies like Coca-Cola, Unilever, Nestle and others continue to be best in class when it comes to integration. All have a continuous learning loop and keep asking "What's Next?"
ABOUT R3
R3 is a global marketing consultancy, focused on improving the effectiveness and efficiency of marketers and their agencies. Founded in 2002 , it works with nine of the world's top twenty global marketers, including Unilever, Coca-Cola, AB InBev, Unilever, Diageo, Samsung, Nestle, JNJ and Mercedes Benz.
For more information, visit www.rthree.com, or contact Talia Tay at [email protected] or +1 646 416 8088
Related Services: