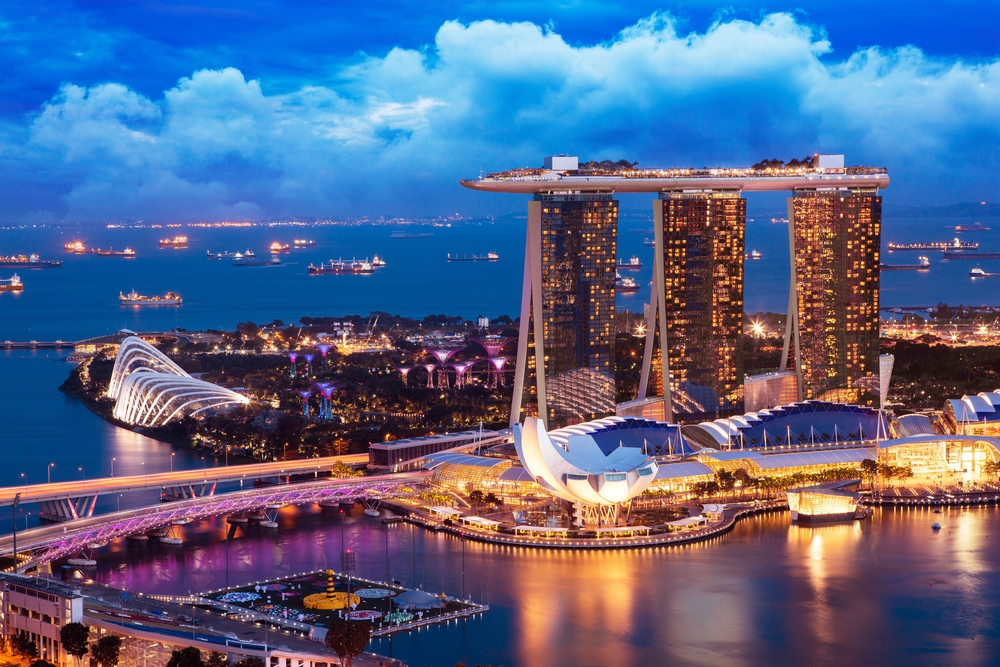 ABOUT R3
R3 is a uniquely global firm. We are here to drive greater marketing effectiveness and efficiency for our clients.   
Our company was founded in 2002 on "Three R's" of relations:
R1 – Return on Agencies
R2 – Return on Media
R3 – Return on Investment
Our client portfolio ranges from global brands such as BMW, Samsung, VISA, Unilever, Coca-Cola, Johnson & Johnson, Fonterra, and Mastercard, as well as local giants such as Huawei, VIVO, Jala and Mengniu.
R3 is now 100 people in 11 offices worldwide. R3 China started in 2006 with a headcount of 1.  It now employs 25 people in BJ and 20 people in Shanghai.
You can read more about us at www.rthree.com
Also take a look at
Plus our Weibo (@r3china) and WeChat
THIS ROLE
This role is to be a Digital Consultant, based in Singapore, with a future growing path into Senior Consultant and Lead Consultant. This role is not only working on single market.  The right person needs to support global business This person would be in the team of one of the Senior Consultants in Singapore, who reports to our Business Owners, Greg and Shufen.
JOB SCOPE
To do this effectively, a Digital consultant should have Data Storytelling skills (Read more about Data Storytelling here).
Data storytelling comprises 3 key essential skill sets
Data Analysis: The ability to understand, manipulate, identify patterns and extract key insights from structured and unstructured data
Data Visualisation: The ability to use charts, graphs, tables and visuals both for analysis (to identify insights), and to effectively present the data to showcase an insight
Data Storytelling: The ability to go a step further from visualisation, to taking multiple insights and visualisations to craft an overall framework. The ability to communicate this framework-led story to key client stakeholders to solve business problems and drive change
RESPONSIBILITIES
Work with multiple Research and Competitive Analytics tools to extract client and competitor digital marketing and/or consumer insights data
Carry out data analysis on Microsoft Excel to identify trends, patterns, anomalies, and other useful insights
Evaluate brand performance across digital marketing channels – Search, Social Media and Display (including programmatic)
Simplify complex data into a user-friendly format such as graphs, charts and other visual aids.
Create reports in PowerPoint to visualise insights from data
Craft actionable recommendations based on insights derived from data
Present insights and actionable recommendations to senior client stakeholders
REQUIRMENT
Bachelor's degree
Advanced skills in MS excel
Strong critical thinking and problem solving skills.
Ability to recognize patterns and trends in data sets and use numerical information to develop insights
Ability to use charts, graphs, tables etc to visually represent data on MS Excel and PowerPoint – Experience using data visualisation software such as tableau is a bonus
Exceptional verbal presentation skills
Ability to summarize and explain complex information to senior and junior stakeholders alike.
An eye for research and a curious and open mindset
Strong attention to detail
Ability to work independently with minimal supervision
Some work experience in Digital Marketing with experience in Search/Social /Programmatic would be a big plus
LOCATION AND TRAVEL
Based in Singapore and flexible for domestic business travels upon project requirement.
COMPENSATION  / OTHER BENEFITS
We aim to pay competitive compensation to our staff, based on the working experience and capability of the candidate.
Every week, we have a Sharing Session across different teams.
Every month, our whole team does something fun together for an evening.
Every three months, we agree and align three things we want each individual to do for the following three months – and in turn three things that R3 will do for that person.
R3 conducts detailed six monthly 360 degrees evaluations and reviews compensation and bonus according to both the company and individual performance.
Every year, our whole team does something fun together for three days – past trips include Hanoi, Bangkok and Taipei. Every three, six and nine years of service, we have specific rewards for those who stay with us. R3 believes in ongoing training, motivation and incentives to keep and inspire the best possible consultants.
Contact: greg@rthree.com