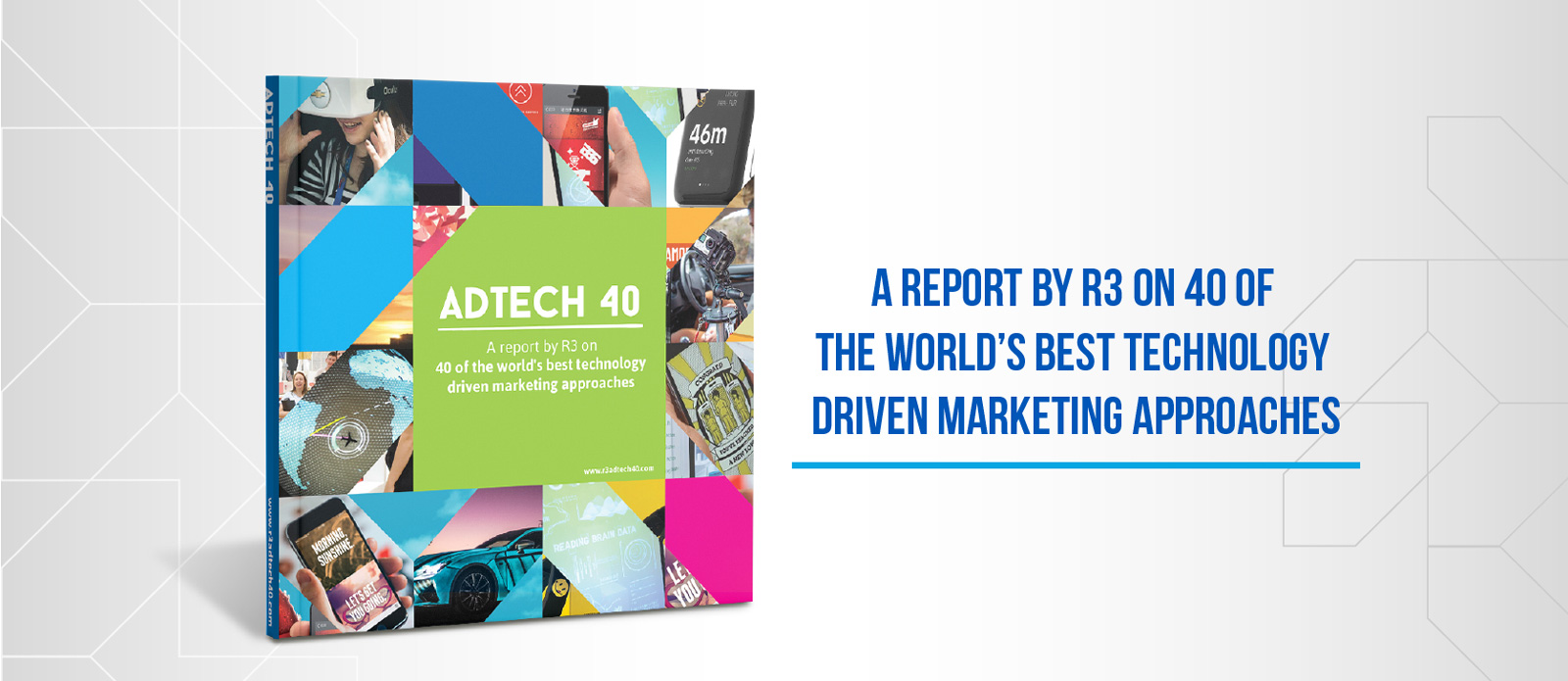 ABOUT ADTECH40
The rise of adtech has changed the entire marketing process. With all the data that exists in today's digital landscape, there are many ways that marketers can use technology to reach the right people.
In the "new normal" of marketing, where digital is no longer considered new media and is accounting for an increasing percentage of global ad spend every year, technology-driven marketing and advertising campaigns are at the forefront of innovation. Technology can drive marketing approaches starting from the conceptual stage – using data-driven solutions to personalize ads or select a specific target audience – all the way to measuring the KPIs using attribution tech solutions.
The rapid rise of big data has left the original technology systems that entered the market over a decade ago unable to handle the influx, thus the recent trend towards a union between traditional advertising technology (adtech) and marketing technology (martech). The current tech landscape is complex and sometimes difficult to navigate; new technologies and applications are cropping up almost daily.
Having a digitally savvy team and/or agency partner is crucial to executing technology-driven campaigns. In R3's Adtech40, we hope to highlight 40 inspirational examples of marketers, agencies, and vendors leveraging technology to drive marketing approached worldwide.
ANA/The Internationalist – The term "Ad Tech" was originally coined to describe the technology used in the purchase and delivery of digital media. This could mean anything from audience targeting to purchasing media programmatically, via real-time bidding (RTB) or other methods. However, in recent years, the ad tech landscape has expanded at breakneck speed.
Marketing Interactive – R3 conducted a research study, Adtech40, with the aim of exploring how technology is driving innovation in marketing. What follows are key take-aways from two R3 Roundtables that recently took place in Shanghai and Singapore, where CMOs and business leaders from diverse industries came together to discuss how to address the opportunities and challenges posed by technology.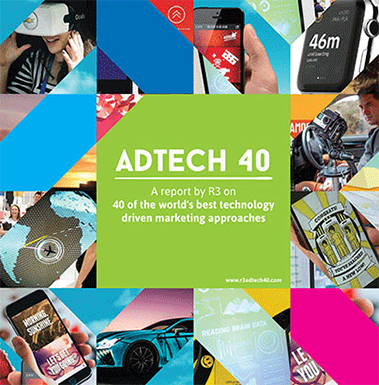 Please complete the form below to receive a PDF copy of the book.