R3's Agency Review process helps marketers reduce risk and maximize the value of a new agency hire. 
We leverage the latest agency market insights and benchmarks for fees to conduct a thorough and efficient search process. Our objective is to help marketers create a long-term, mutually profitable partnership of talent that drives brand and business growth.
The benefits of an independent review
R3's Agency Review Approach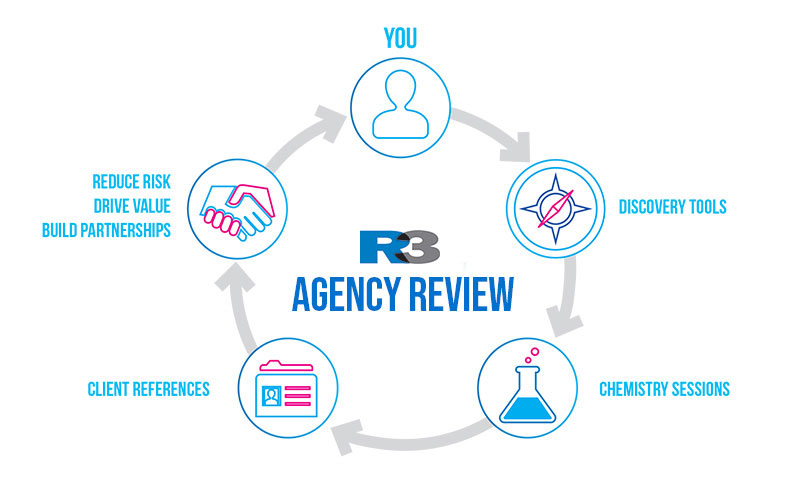 We have agency knowledge and understand how to drive a clear process.
Our recommendations are objective and independent; our only goal in this process is to find the very best long-term partner for you.
We follow a consistent seven-step process fine-tuned over hundreds of reviews to ensure a long-term fit with the agency you ultimately select, wrapping up with a six-month review to make sure you made the right choice.
Evaluation By Agency Type