ABOUT GLOBAL40
Great marriages stand the test of time. They make both parties stronger and able to achieve more. At R3, we want to celebrate the world's best marriages. To do this, we've published Global 40, a report on 40 of the world's best relationships between marketers and their agencies. In this report, we cover the working processes, the learnings and the results of working together in harmony.
Global 40 – Is your relationship good enough to make it?
SELECTION PROCESS
In determining 40 of the best global relationships, we reached out to more than 50 of the world's best marketers and agencies. To be fair and transparent, this process was totally free and entrants could submit as many entries as they wanted. We established a consistent scoring criteria and reviewed every single submission against four key areas: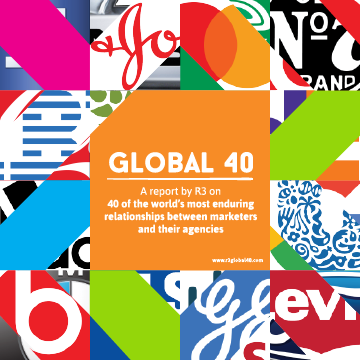 Please complete the form below to download an excerpt from the book.