Return On Media
Media Efficiency Audit
Independent post-buy and cost analysis to benchmark your costs – spot by spot
An R3 Media Efficiency Audit involves a thorough review of spot compliance and actual GRPs using R3's proprietary software tool that works with independent media research. With more than 1 million spots from the previous year in our data pool, R3 has one of the largest independent pool of any auditor. Through a transparent process, we use this tool to review Agency Schedules and individually "color code" each spot to visually show the impact of a campaign.
What Are The Benefits?
Cost Benchmarking of your media activity to assess your cost competitiveness against other marketers.
Greater Assurance through third-party validation of your agency's media post-buy delivery, spot compliance, and actual GRPs versus plan.
Optimized Performance based on an action plan for improved media buying quality according to cost by channel, city, and time zone.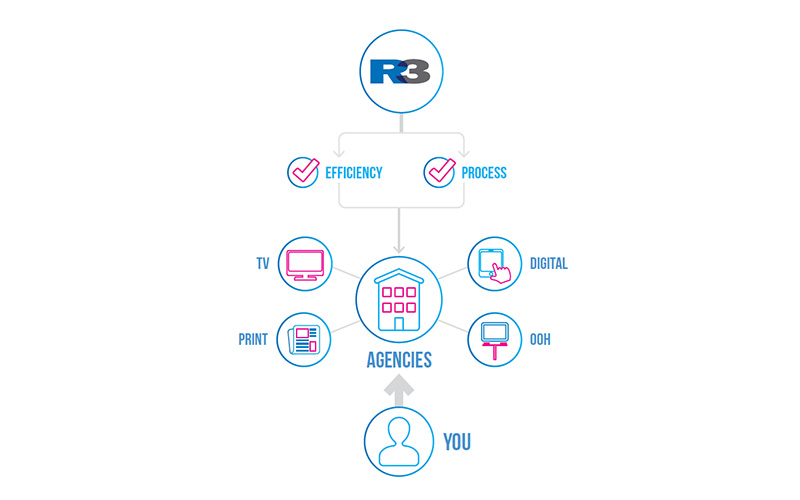 R3's Approach to Media Efficiency Audits
We audit your media plan by purchasing actual spot-by-spot data from a third-party company. Our analysis aims to answer the question: Did you get what you paid for and did you get it at the best price? To answer this, we use 8 key metrics to identify significant issues, benchmarking all factors against the R3 data pool.