Return On Media
Media Efficiency Audit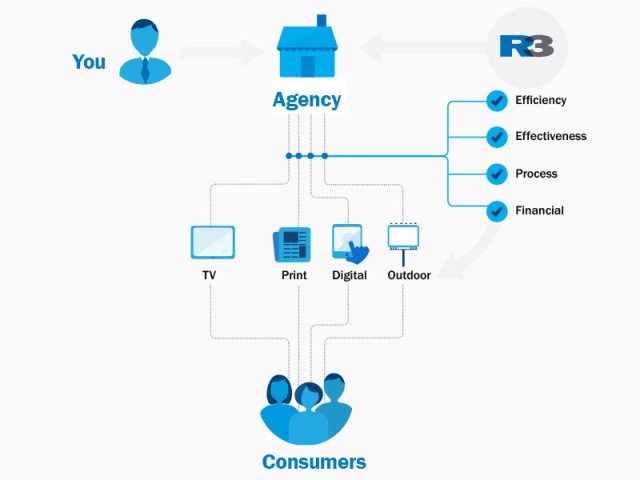 What is a Media Efficiency Audit?
A media efficiency audit involves a thorough analysis of your media placements. We cover all media types, including both digital and traditional media. Through the use of our proprietary software that works with most research reports, not only do we verify the agency's compliance with planned vs. actual delivery, we also deep-dive into various qualitative components. Our objective is to cost benchmark your media activities vs. our data pool, and set both quantitative and qualitative KPIs so that your marketing and agency teams can work towards in order to get the most out of your media budget.
With digital taking a more crucial role in the overall media mix, together with ever-evolving ad tech capabilities, it is important to prove the efficiency of digital investments by setting up the right measurements and encouraging higher transparency.
How is it done?
Digital – We cover all platforms including programmatic, digital display on desktop/laptop/mobile, video, content seeding, social media and search.
Verification of ad placement e.g. impressions, clicks, time spent/viewability
Benchmarking of media placement costs, tracking costs, data costs, various technology, report and agency fees
Benchmarking of performance based on client's set KPIs e.g. cost per click, affinity ratio, cost per engagement, click to landing, etc…
TV
Verification of spots aired vs. planned, bonus spots allocation
Quality of placement such as prime time ratio, position in break
Tolerance level of delivered performance vs. planned (GRP, reach & frequency)
Benchmarking of cost per rating point
How will it help?
Cost benchmarking your media activities to assess your cost competitiveness against other marketers
Greater assurance through 3rd party validation of your agency's actual media delivery vs. planned performance
Optimized performance-based, on-action plans that cover both quantitative and qualitative KPIs for various media platforms