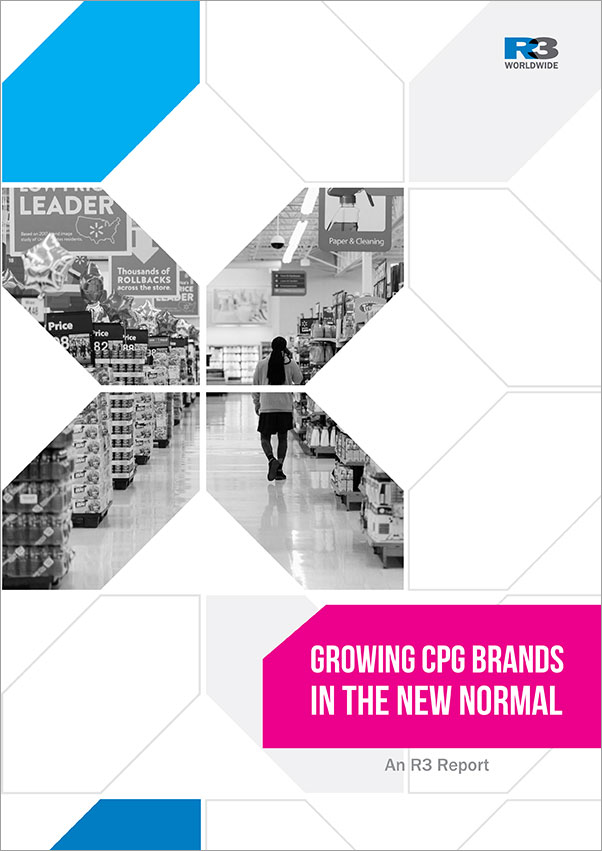 Growing CPG Brands in the New Normal
R3 Marketing
2020-09-29T17:45:35+08:00
Thank you to everyone who attended our inaugural event, ANA Futures UNLOCKED, in partnership with @ANAmarketers and I.A. Labs! #AI #CustomerJourney
Less than an hour left of the inaugural ANA Futures UNLOCKED virtual event! What an event it has been. We're thankful for our partnership with the @ANAmarketers and I.A. Labs to make this happen. #AI #CustomerJourney #TechnInnovation
Insightful presentation from @TwainLiu, a multi-lingual AI practitioner, who takes us through the challenges brands face as they integrate AI platforms within their business model and how best to mitigate inherent bias in the current AI codex. #AI #CustomerJourney
Next up at the @ANAmarketers Futures UNLOCKED virtual event, R3's @GregPaull will be moderating a session that will take a closer look at predictive personalization through the eyes of http://automat.ai. CEO, @AndyMauro, will be a speaker.
Halfway through our @ANAmarketers Futures UNLOCKED virtual event. Want a copy of our event booklet with more info on our speakers/disruptors as well as on #facialrecognition, #emotionalAI, #predictivepersonalization and #AIenabledanalytics? Just reply to this tweet or send a DM!
R3's @GregPaull moderated a discussion with @fielddrivelive VP of Sales & Business Development @PascalLagadec. The discussion took a more in-depth look at facial recognition and Field Drive's adoption of it throughout the customer experience. #AI #CustomerJourney
The @ANAmarketers Futures UNLOCKED Event is underway! First up is a session from @PascalLagadec at @fielddrivelive which has taken facial recognition & transforming the seamless interface of this ground breaking technology into customer experiences. #AI #CustomerJourney
Join us and the @ANAmarketers in a virtual summit on the impact of AI & the Customer Journey. A great speaker line up with Katia Walsh from @Levis, Twain Liu 刘秋艳 & Joseph Riggio. An exciting agenda ahead. REGISTER HERE: https://bit.ly/3l0auwR #customerjourney #AI
R3's @GregPaull weighed in on the merging of Grey with AKQA: "It's another watershed moment in the attempt to resurrect WPP's legacy creative talent... AKQA has built a strong, data-centric business that is more relevant than ever." Read more here: https://bit.ly/2UJt0ia
Load More...