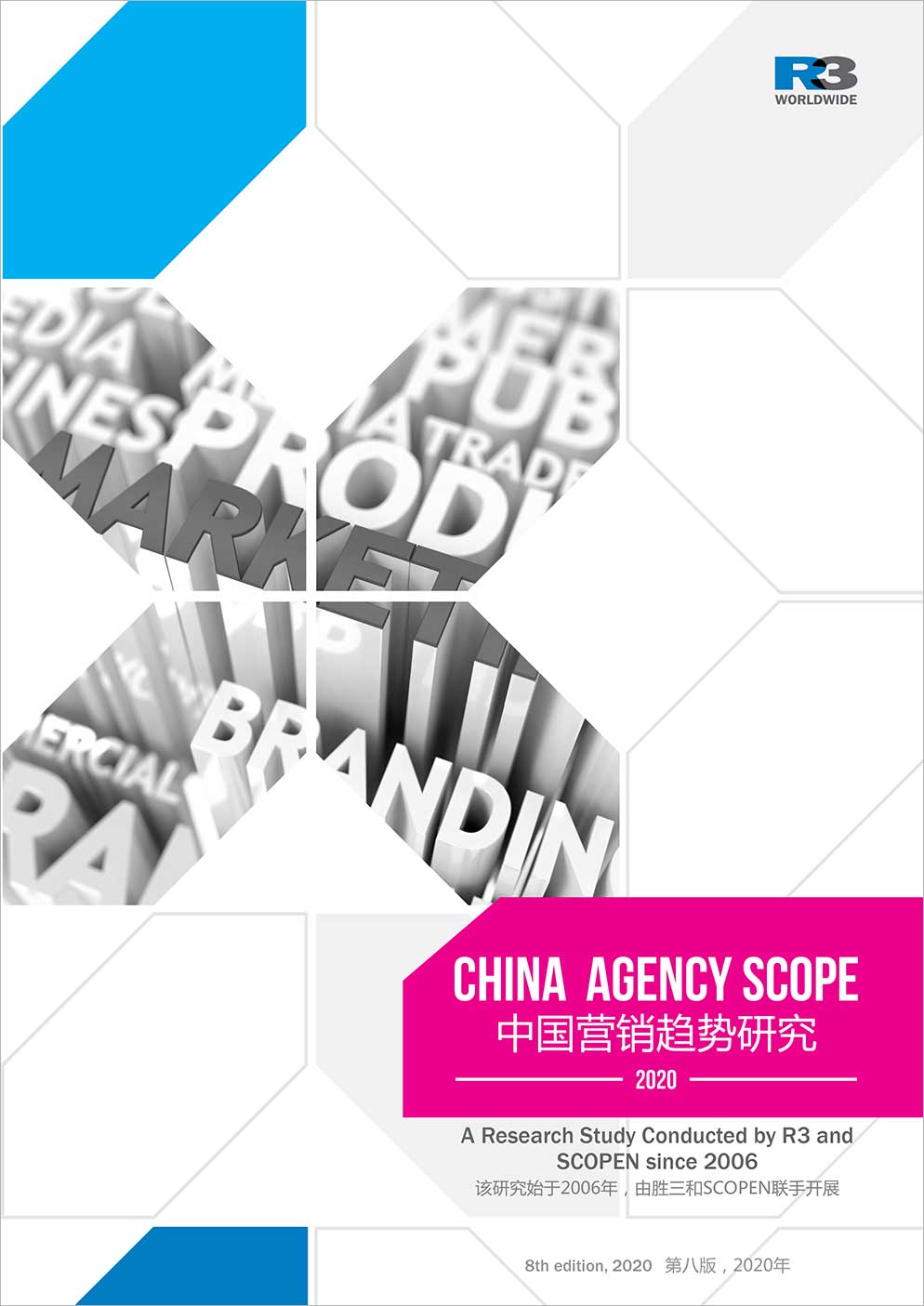 R3 SCOPEN China Agency Scope 2020
Sarah Rthree
2020-04-23T13:23:27+08:00
Want to learn what the top brands in China have done right with their COVID-era marketing strategies? Join us for a session led by R3's @GregPaull, as we review the global impact of COVID-19 on the consumer journey. To register, click here: https://t.co/uKxPwAHOIf #COVID19
Good to have @gregpaull from @r3ww on The Marketing Commute podcast. Another terrific Australian success story, and a great listen for marketers and their agency partners https://t.co/iZM8PO7vCy #marketing
"It's a positive move to drive some consistency and give Mcgarrybowen a stronger global footprint... The big opportunity should be on a better partnership for their Japanese clients... to have a move cohesive structure and service alignment," said R3's @GregPaull.
In a world where production is in complete upheaval, this will be a mega, mega win for someone. @PlayStation @aandeddb @R3WW https://t.co/xLhNJCLdgT
Join us for a session led by R3's Co-Founder & Principal, @GregPaull, as we review the impact of COVID-19 on the consumer journey, how brands are mobilizing audiences and actions for marketing recovery. Register here: https://t.co/uKxPwAHOIf #webinar #COVID19 #marketing
"Agencies act as high creative entrepreneurs and are far more risk-tolerant than their clients," says @GregPaull on how being in the client services business has agencies shelling out to impress clients. Read more from @Digiday
https://t.co/DGlM8WkIkw #agencies
How can you better manage agency fee negotiations, and what's a fair amount to pay? R3 developed proprietary software, CARE, to best help marketers determine the answers to these questions. Want to learn more? Check out the video below and our website: https://t.co/TcmKvsyFAx
Planning your post-lockdown recovery? Here are four tips you can adopt to stay ahead of the curve. #COVID19 #lockdown

Source: @R3WW
New Business League: March 2020 report: @DDB_Worldwide, @Isobar @mindshare, OMD, @WunThompsonAPAC and Zenith are among the agencies shifting positions in @R3WW's latest tally of APAC new business. Plus, see the top 10 APAC wins.
https://t.co/B5UoShp6eC
"Data is the new oil and @HorizonMedia is saving the money on acquisition and mining instead in a unique partnership" says R3's @GregPaull #data #media #marketing https://t.co/3Rq8nEOr2Y
Load More...