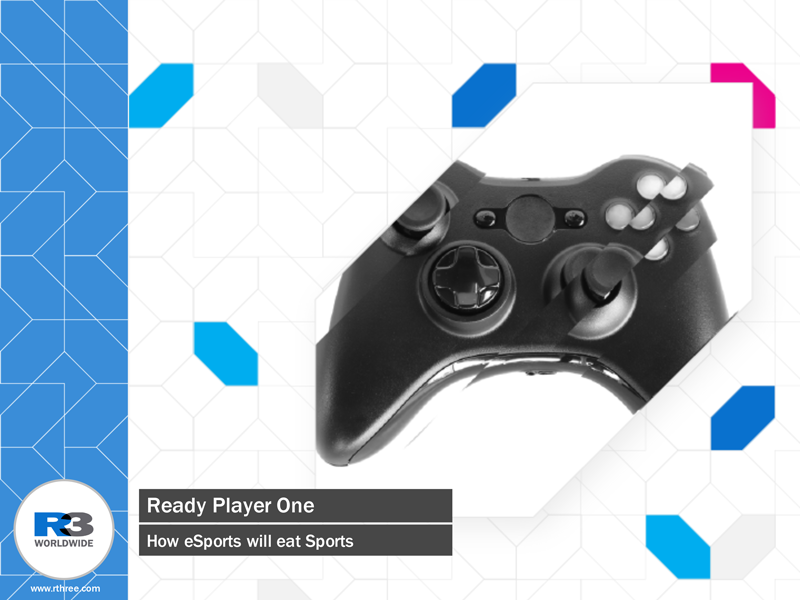 Ready Player One: How eSports Will Eat Sports
R3 Marketing
2019-08-17T17:41:33+08:00
Family Tree
R3's Family Trees are now available in print and to order in three poster-sizes.
Get your copy
#Procurement can be a marketer's most valued in-house resource http://ow.ly/e2Sa30rCFZD #study @R3WW
@R3WW @gregpaull @BusinessInsider Paull is the co-author of "Global CMO," a playbook for building a modern marketing organization straight from the CMOs themselves. https://www.amplifypublishing.com/product/global-cmo/
#AmplifyAuthor and founder of @R3WW @gregpaull spoke to @BusinessInsider about why we should expect renewed activity from industries like travel and tourism, which are expected to take off after being hit hard by the pandemic.

https://www.businessinsider.com/biggest-advertising-accounts-up-for-grabs-right-now-2021-2
Topsy-turvy table: The first @R3WW APAC New Business League ranking for the year has some surprising members (because the totals reset each year). https://buff.ly/38F1iL1
Our latest report, Driving CPG Growth Post COVID, from CAGNY 2021 is here. We scored 18 CPG company's presentations at the annual event and gave an overview of what's to come in the CPG industry. Get your copy here: https://bit.ly/3ey2PpX #CAGNY2021 #CPG
Goh's "Global CMO" is a playbook for building a modern marketing organization straight from the CMOs themselves. http://bit.ly/3nfyr4G
#AmplifyAuthor and co-founder of @R3WW @ShufenGoh_ weighed in on the trend of clients choosing not to disclose budgets during initial conversations with agencies in @MarketingEds.

https://www.marketing-interactive.com/analysis-be-upfront-how-you-pitch-is-a-reflection-of-your-brand
Ahead of WPP earnings call, it's worth noting how much larger the network is than rivals in terms of revenue and new business wins (~1950 to ~1260 for Dentsu, ~950 for Omnicom) via @R3WW
#NewBusiness: @R3WW has released the 10 biggest #business wins for #creative & #media agencies in the #AsiaPacific from December last year. @Digitas, @DDB_Worldwide (PH), and @Ogilvy topped the list.

https://www.adobomagazine.com/global-news/new-business-digitas-and-starcom-top-r3-asia-pacific-rankings-ogilvy-dominates-last-month-of-2020/

#adobomagazine #thewordoncreativity
Announcing our 2020 Holding Company Rankings for the US, EMEA, APAC, and China. Most notably, the US is an outlier with @InterpublicIPG outranking @WPP for the #1 spot. #R3HoldingCompanyRanking
4
Load More...