R3's Media Financial Audit takes a detailed look at key projects and the invoices that relate to them.
The goal is to attain better relationships based on transparency in the financial processes between marketers and their agencies. The objective is to give clear direction for improvement areas and ensure best practice among agencies in the handling of client money.
The benefits of a Media Financial Audit
R3's Approach to Media Financial Audits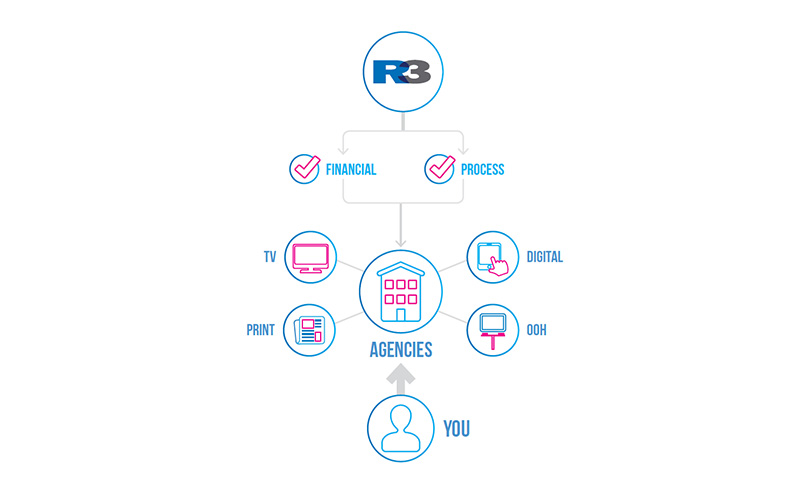 The largest discrepancy we see in the auditing work we do relates to the correlation between third party invoices and what marketers are charged. Our analysis covers 5 key metrics to provide a comprehensive assessment of the rebates, the financial processes, and the compliance of your agency versus Contract and Best Practice.
Here are some of the key questions we aim to give answers to:
Completeness – Are all the rebates returned to the client? Are there any rebates received by the agency that have not been communicated to the client?
Accuracy – Are the rebates provided to the client as per the terms in the vendor agreement?
Timeliness – Are the rebates communicated to the client on time? Are the rebates utilized by the client on time?
Validity – Do the supporting documents provide adequate assurance on actual transactions?
Transparency – Are there any arrangements that exist between the agency and vendor that are not communicated to the client? Does the agency demonstrate initiative in providing the client with sufficient information on the rebate process?