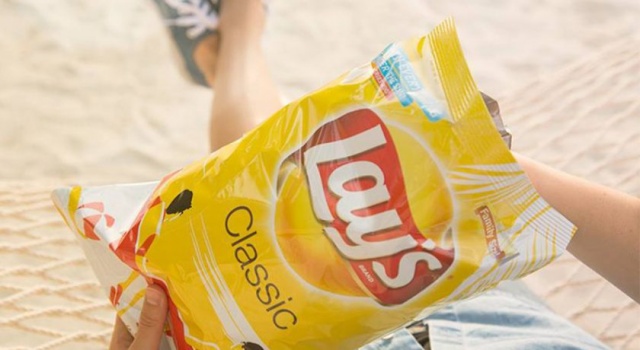 Lay's, the chip brand owned by PepsiCo's Frito-Lay, has issued an RFP for its creative advertising business.
Several of the industry's best-known agencies are currently involved in the pitch. They include BBDO, Crispin Porter + Bogusky, TBWA\Chiat\Day, R/GA and Deep Focus, which has worked on Lay's projects in the past. The company also purportedly reached out to Droga5, which declined to participate.
Like many other CPG businesses, Frito-Lay has largely abandoned the traditional agency of record model. In 2015, it moved the Lay's creative account away from former AOR Energy BBDO, and a spokesperson explained the decision at the time by telling the Chicago Business Journal, "Our approach across our entire portfolio of brands is to lean into different combinations of agency partners based on the needs and priorities of our brands at the time."
Lay's most visible recent marketing campaign has been the crowdsourced "Do Us a Flavor," which calls upon fans to submit their ideas for new chip varieties. 2017 marked the fourth time this contest has run in the last five years, with past winners including Kettle Cooked Wasabi Ginger, Southern Biscuits and Gravy and Beer and Brats; Lay's also recently introduced a new three-dimensional product line called "Poppables."
Frito-Lay and its parent company PepsiCo have not yet responded to requests for comment on the review. All of the agencies in question either declined to comment or did not respond to related emails.
Multiple sources, however, have confirmed the lineup.

"It's a tough category," said Greg Paull, co-founder and principal of brand consultancy R3, regarding the challenges facing the Lay's brand. "90 of the top 100 CPG brands lost market share last year, and companies like P&G have sold Pringles and 66 percent of their brands," he added.
Frito-Lay spent approximately $80 million on measured media promoting the Lay's brand in the U.S. last year, according to Kantar Media.
Source: Adweek