Mark Read leaves his mark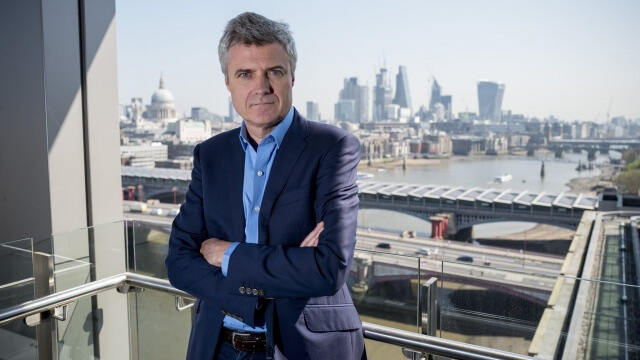 After this week, there is no doubt that WPP CEO Mark Read plans to fulfill his promise to bring a "radical evolution" to the biggest name in advertising.
The news that J. Walter Thompson will merge with Wunderman is no less dramatic for being somewhat expected. To many industry observers, the only real unknown was which creative shop would join forces with WPP's secret weapon to bring the one-two punch of digital and creative services to clients around the world.
During October's Q3 earnings call, Read acknowledged that the quarter had been "tough" and said the company needed "to take decisive action and [adopt] more radical thinking" as Omnicom overtook the network in market value.
But as the next WPP leadership conference approaches on Dec. 11, a question remains: Will this action prove decisive enough?
Ripping off the Band-Aid
"Killing off the JWT brand is a big, bold, brave move," said Tom Denford, North American CEO of search consultancy ID Comms. Denford, whose firm has overseen recent global media reviews for Mars, GSK and LVMH, noted that JWT was "one of the few ad agency names recognized by the public" but said its "operations hadn't kept with the times and sometimes seemed outdated."
He speaks from experience after serving as head of comms planning at JWT New York from 2006 to 2007.
Denford believes that JWT has relied too heavily on its heritage in recent years rather than embracing a more "consumer-centric planning approach." According to Brian Wieser, the ubiquitous Pivotal research analyst, this perceived inability to evolve along with clients' needs is "one of the main reasons why agencies in the space with a legacy of traditional global networks are struggling in general."
At the same time, both executives see the Wunderman Thompson and VMLY&R mergers as a source of positive momentum for WPP.
"It shows Mark Read's determination to deliver the brutal and much-needed surgery on WPP without flinching at the gore and blood loss," Denton said, stating that the still-new CEO must continue focusing on simplification and ease of navigation for both executives and clients.
Wieser also called Wunderman "one of the best representations" of growth opportunities within WPP, citing the "continuum" between services like UX and web design, customer data/relationship management, and "creating the brand idea."
"At the same time," he added, "you want to cut costs while you can if the business is underperforming and doesn't show any sign of turning around anytime soon."
And large-scale mergers can potentially do just that.
A few bumps along the road
Any such move brings its attendant challenges. Alex Leikikh, who oversaw the union of Mullen and Lowe in 2015 and now serves as global CEO of MullenLowe, knows this all too well.
"The thing that's really important is the talent piece," said Leikikh, who told Adweek the merger came about because Mullen had outgrown its U.S. presence and Lowe wanted to make a stronger stateside play. The agency wanted to retain restless American employees at risk of being picked off by consultancies or bigger agencies with more clients to choose from.
One particularly hard lesson to learn, he said, is that major decisions cannot be made by committee.
"All decisions will be scrutinized by the masses," he said when discussing executive meetings and trips to offices around the world to better communicate with employees after the merger went through.
Leikikh noted that the success rate of mergers in any industry is low—estimates hold that up to 90 percent fail—and high-level departures, or "casualties," are inevitable.
"It's especially hard in advertising, because there are egos and cultures involved," he said—and in order for holding companies to avoid "a nasty clash," they must give clear direction to their executive teams while ensuring that employees "on the ground" don't feel left out of the discussion.
The CEO acknowledges that IPG is still working on the MullenLowe merger more than three years later but calls it a success "by every metric," from awards to new business and cross-selling services.
The future is digital … and media
WPP sources have already stated the obvious: Read will make some major announcements at next month's meeting. And consensus holds that there will be more mergers to come.

"This won't be the last move of its kind in this holding group. There are still too many disparate assets set up to drive WPP revenue rather than client needs," said Greg Paull, principal at consultancy R3.
Denford thinks Read has been transparent with WPP's priorities.
"His agency naming protocol is pretty clear, sticking the two agency names together with the dominant party first, so as to become the eventual single brand, in VMLY&R (soon to be VML) and now Wunderman Thompson (soon to be Wunderman)," he said.
A former WPP executive who recently left the company agreed, describing Wunderman as "the ones making the money" and predicting that the creative agencies would gradually play less prominent roles in their respective pairings.
One major factor that has not yet entered the discussion is media.
"Putting JWT or Wunderman together with a media agency would have been a smart move, and may still be down the track," said Cutwater president Christian Hughes, who spent nearly seven years at JWT as a business director.
Jay Pattisall, principal analyst at Forrester, opined that WPP now has an opportunity to integrate creative, digital and media by positioning the latter two services "underlying the creative on top."
"This makes for a more powerful offering, and clients are willing to pay for that," he said. It would also recall the days before Read's predecessor, Martin Sorrell, split media and creative in the interest of boosting revenues.
One thing has been painfully clear for some time: Any desire to cling to the status quo will lead to irrelevance and, eventually, death. As Pattisall put it, "people in advertising aren't supposed to be sentimental; they're supposed to easily embrace change."
The former WPP executive believes Mark Read fits that bill because "he moves fast and makes big decisions."
We'll learn soon enough where those decisions will take his company.