As Millennials continue to rise in spending power, another segment under this umbrella of consumers is on the rise – Millennial mothers. According to recent research from R3, in 2017, Millennial parents made up 56.6% of all parents to children under 18 in Asia Pacific with internet access.
Meanwhile, the Asian Millennial mothers have been found to be increasingly influential as key decision makers in families – having a disproportionate control over the family spend.
The study found Millennial mothers in Asia prioritising convenience over quality when it comes of their purchases – especially when faced with the challenge of parenthood. This can be seen in the spike of consumption in fast food among Millennial mothers.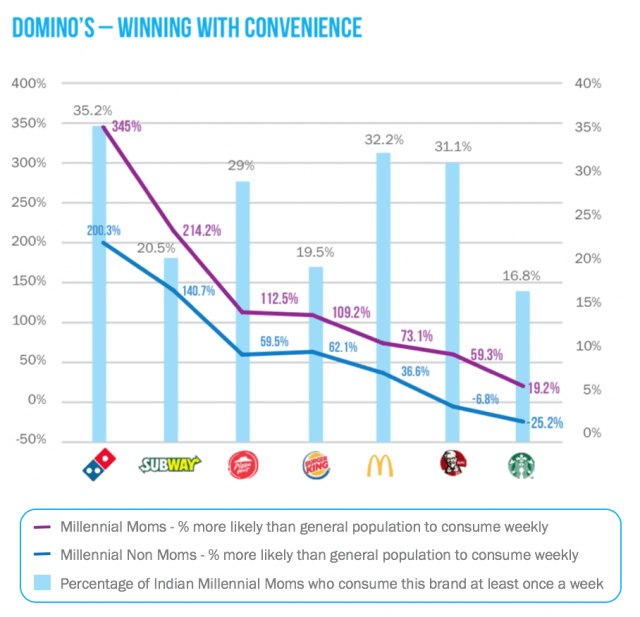 Another behaviour observed was the seeking of communities – especially on social media for Millennial mothers. The report explained that this group of mothers have a strong need to belong and be associated with communities when compared with Millennial non-mothers. This can be seen in a liking for networking in both personal and professional settings.
The mothers also share their lives and engage with brands on social media. According to R3, Millennial mother promote their favourite brands online to feel involved.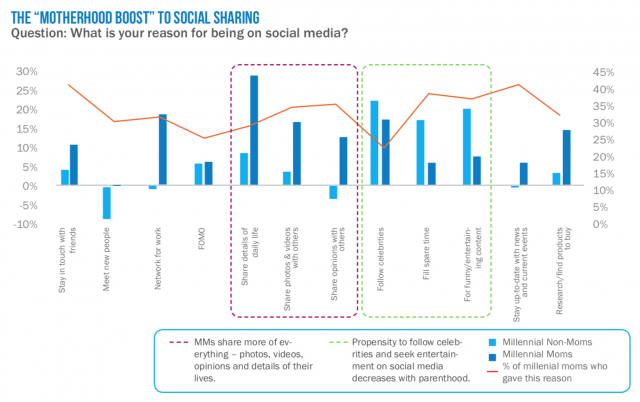 One brand which managed to engage Millennial mothers successfully is Nike, the report added. This was through the creation of social communities around consumer passion points such as @NikeFootball, @NikeGolf and @NikeWomen on Instagram, the report added. This saw 22% of Asian Millennial mothers advocating for Nike when it comes to activewear brands in the region when engaged via strategies such as inspirational posts and subtle but effective branding.
Millennial mothers are also consumers who take the lead in deciding when to engage with brands across digital platforms, with 43% choosing to ad-block across devices. However, when they do decide to engage with brands, they do so actively more so then Millennials who are not mothers. This includes searching for products, following brands and sharing brand content across social media on their own terms.
The study added that brands which are focussed on display advertising or an approach which is "push"-based need to rethink their marketing strategy to ensure effectiveness.
Lastly, Millennial mothers have also been found to be more environmentally conscious and socially engaged consumers by trying to be part of the solution through their purchase decisions. Regardless of income levels, they are more likely to pay for eco-friendly and sustainable products. The study added that 24.3% of Millennial mothers name eco-friendly products as one of their top three expectations from brands, versus 21.3% from Millennial non-mothers.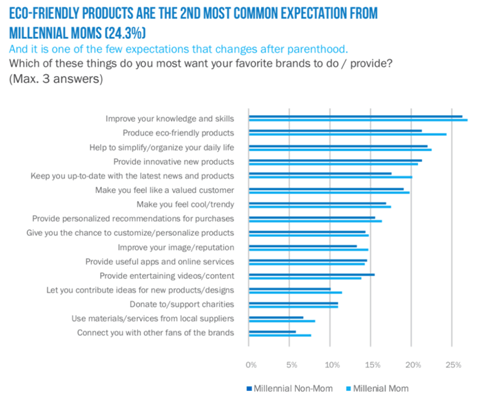 The study explained that parenthood played a key role in increasing their social consciousness, due to a higher interest in social issues, along with a more active participation in conversations on social media.
The study surveyed women born from 1981 to 1997 who are the mother of one or more children. This included markets such as Singapore, Malaysia, Indonesia, Hong Kong, China, India, Philippines, Thailand, Japan, Vietnam, South Korea and Taiwan. Data sources include the Global Web Index.