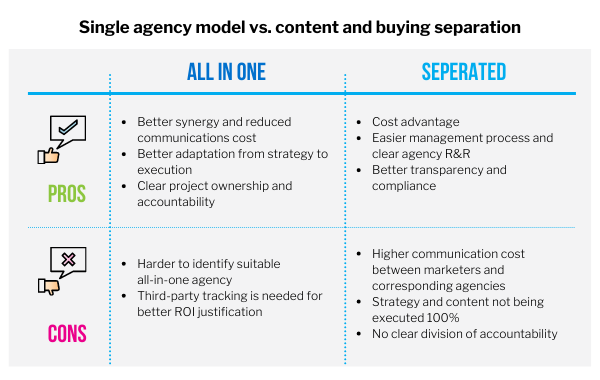 R3LATIONSHIPS (7 June 2021) – This issue looks at how marketers can respond to the end of third-party cookies, and the increasing cost of influencer marketing.
Navigating the World (Mostly) Without Cookies
The jar is emptying and the cookie's moment in the limelight is coming to an end. The good news is marketers, their agencies, publishers, and platforms have all been preparing for this for a long time. There isn't a sole solution yet to cookie replacement, but a series of approaches being tested underway. R3 Senior Consultant, Craig Stein, highlights what marketers can do next.
Cost Implications of Separating KOL Content & Media Buy
In recent years, some marketers have separated media planning and purchasing to maximize and maintain competitiveness and cost-efficiency. The dramatic increase in demand for KOL (Key Opinion Leader) marketing has resulted in costs rising to a certain level where it should be viewed as an important aspect of media spend. Our latest report "China KOL Market Analysis" explores this and other cost issues related to influencer marketing. Request a copy of the report
Asia's Super-apps to Benefit from Facebook & Google's Duopoly Disruption
As we move into the next few months, the industry will be deep in the troughs of simultaneously figuring out the effects of iOS14.5 restrictions while arming themselves for the impending cookie depreciation, writes R3 Consultant Wong Jing Ying. For advertisers, it is a good time to consider how the super-app ecosystem in their markets could fit into their overall strategies and enhance the way they connect with consumers.
Anne Ridwan Joins R3 as Indonesia Country Director
R3 welcomes Indonesian adland veteran Anne Ridwan as our company's country director for Indonesia. "With a strong team of senior local professionals who have cut their teeth on the brand side, such as Unilever and Coca-Cola and extensive agency-side experience, under Ridwan's leadership, we will be even more compelling as brands seek external advisory and benchmarking on their marketing," says R3's Co-founder & Principal Shufen Goh.