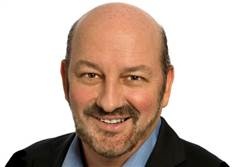 I would nominate three campaigns from probably the three largest advertisers in the world. The industry should be looking up to them, not down to award winning work for dog shelters and glue companies.
Wieden's P&G Olympic mum's spot is well worn territory – but a truly global effort that pulls the heart strings
The Unilever spot "Free The Kids" by MullenLowe might be the most powerful spot I can remember.
It reflects well what Keith Weed said "We used to do marketing at people. Now we do marketing with people, but in the future we need to do marketing for people"
And L'Oreal's work in China also brings out this comment – giving millions of Chinese access to the Cannes Film Festival in a highly engaging and creative way.
This is advertising with a utilitarian purpose.
(You can't watch it here for some strange reason – click on the Vimeo link)
Source: More About Advertising