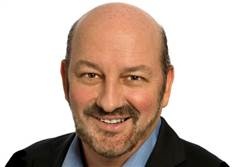 It's been a turbulent time for the marketing and media industry recently: the very notion of transparency, long a bastion of the client-agency process, has come under fire on several fronts.
Within the last few months, two new industry developments have emerged on the subject of media rebates. One of these came from the Guardian group, revealing that the media conglomerate offers ad space and monetary gains in the form of rebates to agencies. The other came from, of all places, Google: While it does not attempt to make its rebate program a secret, its advertising arm has been reticent to share exact details as far as deals go with agencies and brands.
Combined with last year's announcement from the Daily Mail Group that exposed similar practices, it is becoming clearer that marketers, agencies and publishers need to move the transparency discussions forward – at a pace. CMOs need to take action this year to get the insights their boardrooms will need as far as transparency is concerned, as well as the confidence to move forward.
While this news has recently surfaced, it was only after a seven-month study emerged did these practices make sizeable waves in the industry. The study was led by the Association of National Advertisers (ANA), with the goal of shedding light on media rebates and their incentives.
Curiously, only 143 of the 281 interviews the ANA requested actually gave information. The survey's findings showed multiple cases of rebates in the U.S., and across all media types, ranging from amounts of 1.67% to as high as 20% of aggregate media spending. These rebates were oftentimes veiled as "consulting" or "research," according to the report. Major agency players like GroupM have declared they do not accept any rebates in the U.S. Meanwhile, Omnicom has made it clear that whatever it accepts is passed back to clients.
And now – here come the publishers.
Google's new scheme is simple: invest in video and display advertising, and receive a rebate of between 4 to 6 percent. It's even explained in detail on part of its site. Google is expected to rake in a total ad revenue surpassing $34 billion this year, according to eMarketer.
Rebates of this percentage are substantial in a model where media agencies are working on as little as 2-3% commission. So, what should be done here? In short, there needs to be more transparency.
This is a complex and challenging issue that is not easily solved. Adtech continues to feel pressured to chase revenues in order to satisfy shareholders and in some cases, drive investor and IPO prices.
Here are three actions CMOs can take in response:
Change contracts immediately. It can be difficult to present this issue to your agency unless you have a clear contract that specifically gives you access to rebates. The ANA issued an excellent contract template that could serve as the starting point for the conversation.
Report rebates regularly. Rebates should come as a natural result of the right media selection, not something chosen by an agency to optimize their own revenue.
Audit agencies annually. All CMOs should conduct a financial audit of their agency, if for nothing else than peace of mind.
When the media owners and the ANA alike are abuzz about rebates, the time has come for marketers to take up that discussion with their individual agencies and move the conversation forward towards transparency.
Source: Forbes