The Ogilvy CEO tells us why his bold transformation plan is required to stop the $2bn agency "dumbing down" its offer and confusing clients. Can he convince staff?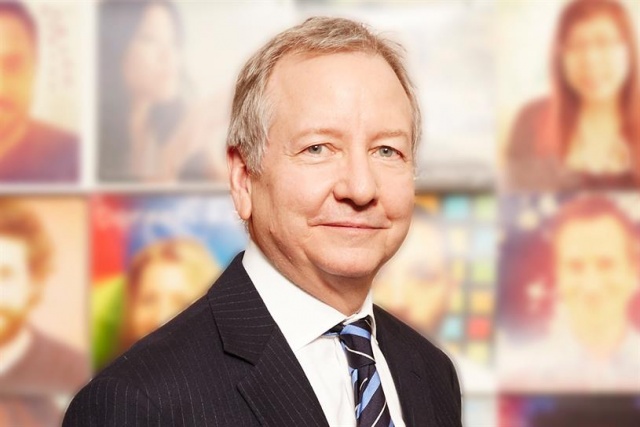 What is it really that distinguishes one big agency from another? The work? The shelf full of awards for campaigns of dubious provenance? The name on the door? The people who run the business? The intellectual capital? The pricing, rock-bottom or not?
Those are all possible answers to a question that has long vexed agency heads and the clients that buy from them. Perhaps you can now add another option to the list, given new Ogilvy CEO John Seifert's decision to discard the giant agency's sub-brands and restructure the business around one P&L.
Seifert is apparently hoping that the transformation of his agency's business model will give it a distinctive edge in a rapidly shifting communications landscape. And while the moves may not have been the best-kept secret in the industry, they still possessed enough surprise to spark plenty of questions across the sector, and even within the iconic agency itself.
At a time when many agency heads appear happier deferring on the thorny issues raised by the collision of marketing and communications, Seifert has made a rather more bold play to confront the challenge. At the very least, you would be hard-pressed to accuse the 37-year Ogilvy veteran of a lack of courage.
In an interview with the Holmes Report last week, Seifert was pragmatic enough to admit that the loss of the Ogilvy PR brand counts as a "pretty big emotional change" to the people within the world's eighth-largest PR firm. "My job is to help them see the greater opportunity of being positioned in a broader brand and not be narrowly defined."
That adds Seifert, requires Ogilvy's people "to feel as passionately about [the transformation] as I do. That's what we're working on this year. We're not stripping names off the door until we have their heads and hearts in the right place."
The idea that the public relations discipline (or any discipline for that matter) would benefit from a bigger canvas is hardly revolutionary. And, Seifert's diagnosis of the current state of affairs is sensible enough. He thinks that CMOs are being pressured — by procurement or other C-suite members — to rationalise their marketing and communications spend, leading to a greater demand for more integrated solutions.
"I grew up in world where that whole system was segmented by area of expertise," explains Seifert. "You had the advertising manager, the PR manager and so on. What we're seeing more and more of is our clients are trying to break down those segments into integrated systems. It was one thing when clients didn't have the data or the integration of their tech platforms, but now they do."
While Seifert's bold moves so far are undoubtedly proactive, there is as much of a reactive element to his rationale — rooted in his belief that a failure to change will leave his agency ill-equipped to respond to more integrated clients.
Seifert contends that Ogilvy, and other agencies of its ilk presumably, are in danger of "missing the boat" because they are trying to sell clients a range of different products. The agency's people, furthermore "were not incentivised" to sell to clients from a more holistic perspective, resulting in the kind of Balkanization that has long dogged Ogilvy's reputation in the market.
"I didn't want any internal barriers to be able to sit down with clients and be able to talk about all of their brand and marketing needs in one conversation," he says. "So they don't feel like they are talking to six different Ogilvys. I think we are making it harder for clients to get the specialist skills they need when we market them in these separate buckets."
This explanation will surprise few observers of the changing communications and agency landscape. Seifert clearly has little trouble understanding the complexity of the challenge that faces Ogilvy and many of its peers. But addressing these issues is another question entirely, one that warrants some scrutiny. After all, if it was that straightforward, wouldn't everyone do it?

"More and more Ogilvy clients are using different divisions within the group, so for them it makes sense," points out Greg Paull, principal at marketing effectiveness consultancy R3. "The challenge will be on new business – some clients might be scared off by the size of a combined Ogilvy versus a boutique firm with more access to senior management. Long term, they might well go the way of Dentsu in Japan with an independent and integrated 'agencies within an agency' structure competing with each other with their own P&Ls."
That kind of outcome is unlikely to be part of Seifert's masterplan, given his overriding concern that Ogilvy had become "a holding company with separate management teams with their own P&Ls." It is an approach that might have worked historically, but Seifert is convinced that, today, "I just don't think our clients can make sense of it all."
In effect, Seifert's plans amount to a bet, albeit a bigger one than most agencies are comfortable making. Will the dissolution of Ogilvy's sub-brands attract or repel clients? "I honestly don't believe that any client will not work with us without them," is his response. "I hear more frustration and confusion when clients see seven different business cards. In a world that is becoming so much more fragmented, I'm just trying to swim in the opposite direction."
Leadership will come from client group leaders and domain heads, a model that will soon be rolled out globally. Stuart Smith retains his position as global CEO of Ogilvy PR, but his role effectively becomes domain leader of influence and PR skills. "We want those individuals to be highly-engaged with clients — not just sitting in a backroom training or whatever — and then we are figuring out how do we represent those areas of expertise at the market level or the region level or whatever's appropriate."
There are clearly clients for whom this approach will appeal, bringing a mix of capabilities that are — in theory, at least — more easily accessible. But those companies are likely to represent the larger players among Ogilvy's massive global client base, names like Unilever, IBM and American Express. Seifert is under no illusions about this, pointing out that the firm's top 20 markets and top 50 clients "are the transformation priorities for the next 12 months."
Whether that results in a rationalisation of clients remains to be seen, but Seifert does not appear especially troubled by this prospect. "I have a long tail of clients globally — too many of which want to buy us for non-repeatable services," he explains. "I would like to do less of that work — high-churn and pretty commoditised in terms of pricing — and put more of the horizontal skills that we have in a specialist context together for higher value, Longer-term, more repeatable assignments."
What will that mean for a client like — to use one example — the government of Gabon, a major client which retains Ogilvy for pure public relations and public affairs support? Seifert is hoping that the agency's new model will convince such businesses to expand the scope of services that they buy. "I actually spent time with Gabon officials and it's an expansive conversation about their country and how they position it and what are the communications programmes and needs they have," he points out. "If it means putting our best PR people working on projects in the millions of dollars, as opposed to churning, I'll favour the bigger, more strategic, projects everyday."
Seifert thinks this approach will benefit public relations people that are often brought in at a later, more tactical, stage. "Too often people in that discipline have not been into the top-level conversations that set the tone on what a clients particular needs are," he notes. "One of the things I've said to Stuart Smith is that clients are asking about purpose-driven branding, their place in the world, appealing to millennials — all of those go to the heart of PR, but too often they get relegated to a set of services where it's 'when I need a PR agency I'll call you'."
That sounds a reasonable enough argument where the bigger clients are concerned, but it also raises questions about the type of work that these assignments may end up favouring, particularly at a publicly-held company that has shareholders to answer to. A TV ad, for example, might be a more profitable solution, even if it is not the best one — but Seifert believes this kind of thinking underestimates Ogilvy's brand platform work for clients like Dove (Campaign for Real Beauty), IBM (Smarter Planet) and Amex (Realise the Potential.)
Those types of initiatives, though, remain the exception rather than the norm, even at an agency of Ogilvy's stature. "If we only lived on that we'd have a much smaller business so we do have to do things that are more narrow," admits Seifert. "But I want clients to be very clear that when they call Ogilvy they are not calling us because we are one of a 100 choices but because they have a certain expectation of what we do that others don't. Ogilvy, over time, has been at its best when we work with the top C-suite leaders. And that's when our people have the most fun. No one wants to be the most commoditised."
Within those bigger brand platforms, furthermore, Seifert sees the skills that have traditionally fallen under influence and PR — purpose, social media, corporate affairs — as fundamental, rather than just window-dressing. He makes the same argument on behalf of digital innovation and customer experience, arguing that "the classic paid advertising work may become the smallest."
"The PR services are seen to be the more needed and more valuable for brands like that — those are big platform and socially relevant ideas," he claims. "Ironically, a lot of the work we've done on Dove has been with Edelman. They are as strategic a contributor to that platform and thinking as we have been. I'm saying to our PR, digital or customer experience people — I think the services you provide will be in most demand."
Thus, Seifert frames the restructuring as a "net win" for public relations. His biggest challenge will likely be convincing the agency's 25,000-strong headcount that this argument applies to the work they had previously been doing on behalf of their specialist sub-brands, and that they can  continue to build the careers they want within the new Ogilvy, whatever that ends up looking like.
Seifert is not unaware of this challenge, and his responses suggest a man who is encountering many of these questions internally. He is quick to note, for example, that everyone continues to work for Ogilvy, rather than a hastily-constructed agency brand that attempts to integrate a range of different employee cultures. You could also argue, in that respect, that the Ogilvy approach is one step removed from the multi-agency 'horizontality' favoured by WPP CEO Sir Martin Sorrell, even if the parallels are hard to miss.
"The problem I have is, do people somehow feel that coming together as one integrated business is going to somehow diminish the thing that they do as being distinctive?" he asks. It is a question that is echoed by a senior executive within Ogilvy, albeit with a different slant: "Will senior PR people feel there's no business for them?"
Seifert thinks that question will effectively be answered by the kinds of needs that clients have, "which will advantage services that tended to be embedded in PR and OgilvyOne and digital innovation offering." Beyond that, it is up client group heads and domain leaders to invest in the skills they require, and in training and development accordingly.
There are legitimate questions about whether Seifert's vision of an integrated, harmonious Ogilvy, spanning the firm's 450 offices in 120 countries, is attainable. Perhaps it is his goal of a single P&L that is most revolutionary, even for a company that has become comfortable operating a matrix structure across specialist sub-brands in several countries. It is not unheard of for agencies, typically smaller ones, to make much of a single P&L — but most struggle to follow through in a credible fashion, particularly once multiple geographies becomes involved.
Meanwhile, Ogilvy is part of a holding group that has been known to favour spreadsheet pressure on margins. "There's no such thing as a single P&L," says the head of a rival PR agency. "I'm very sceptical it could work. Ultimately, there is going to be pressure on profitability by discipline. If for no other reason then you know how much to spend on your staffing by component parts."
In Seifert's favour, though, are the undeniable notions that the best people should not necessarily be funnelled towards P&L management as a way of advancing their careers, and that the classic structure incentivises agencies to put profit-making ahead of clients.
"I went around a lot of our companies and found they were dumbing down their offer and it wasn't best in class," says Seifert, noting that he has made this case to Sorrell. "When you create a lot of P&Ls, you think you go to sleep to night feeling more comfortable because you can look at everybody and see if they are up or down."
Instead, Seifert contends that a multitude of P&Ls has had the opposite effect on him. "What I worry about is that when you start to manage that way, people start to understand how the game is played, so they will do whatever it takes to meet their P&L expectation and often what that leads to is doing work that's not the nature of work we should be focused on," he explains. "I will sleep better at night measuring the impact that we're making with clients and holding, either at the market level or a global enterprise level, the leadership accountable for investing in talent and skills."
"At the end of the day, clients are so dynamic that I don't think the classic P&L structure adapts fast enough," he adds. "And I want people to have freedom to adapt their business and change the mix of people in the widest context of focusing on the client as opposed to focusing on the P&L."
As one senior Ogilvy executive puts it to me, Seifert's "ambition and vision are right". There is little you can ask which does not attract a considered response but, like any agency transformation plan of this scale, the devil will be in the detail; Seifert's ambitious initiative will be measured on results, in terms of both the work it produces and the business performance it drives.
If Seifert can transform Ogilvy's reputation in the bargain, it will count as a considerable success — especially given the attention that has so far accompanied its rollout in the US. Scrutiny, even criticism, are par for the course. Seifert is unapologetic about the need to change the agency, citing one of its biggest clients as all the inspiration he requires to claim that "no P&L serves the needs of clients."
"Look at Unilever, they are changing crazy fast," he notes. "And there's no way that the vertical business units of our offering are going to adapt fast enough to that pace of change. I believe I am to some extent losing market share because we are not adapting to the needs of clients."