Back in January, Ogilvy & Mather appointed 37-year agency veteran John Seifert as its new global CEO. Seifert succeeded Miles Young in the role, who remained with the agency as worldwide chairman until the beginning of this month, when Seifert succeeded him in that role as well. Young left the agency to become Warden of Fellows of New College at Oxford University.
Seifert, who originally joined Ogilvy as an intern in 1979, told Campaign in a recent interview that he plans to focus on the agency's heritage going forward.
"I think we have one brand and that's Ogilvy. Over time, we have created lots of different entities that have Ogilvy in their name. But in a world that has got so complicated and so fragmented, I'm not sure that all those different entities signal to the market the brand promise of Ogilvy," Seifert told the publication, which pointed out that he will be the last CEO of the company to have worked with all eight of its previous chairman, including founder David Ogilvy.
That focus on the agency's heritage, Seifert admits, will include a simplification of the agency's offerings. This summer's closing of Ogilvy Labs could be seen as the beginning of that process.
"We're still working on what the right brand naming is in the modern marketing world but I know it will be different from what it is today," he told Campaign, before clarifying, "we are not going to dumb things down."
Other areas Seifert will focus on changing include increasing agency diversity and digital transformation.
"I want to be the most diverse and inclusive group of employees worldwide," he said. "More than 50% of our senior managers are going to be women. We're going to have many more multicultural leaders who represent the world."
And Sefiert plans to work fast on implementing his changes. "I've had 37 years of training to be the CEO," he told Campaign. "We're going to move fast."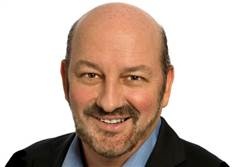 It's worth noting that Ogilvy currently leads agency networks in terms of global revenue according to consultancy R3, though last month that company's principal Greg Paull told us, "They're not number one in the U.S. by any means, but it's about diversity of markets. There are so many dots on the map and so many ways to expand client relationships."
For more, check out Campaign's video interview with Seifert below.
Source: Adweek