Welcome to the latest issue of R3LATIONSHIPS – our update of trends and insights in the marketing industry.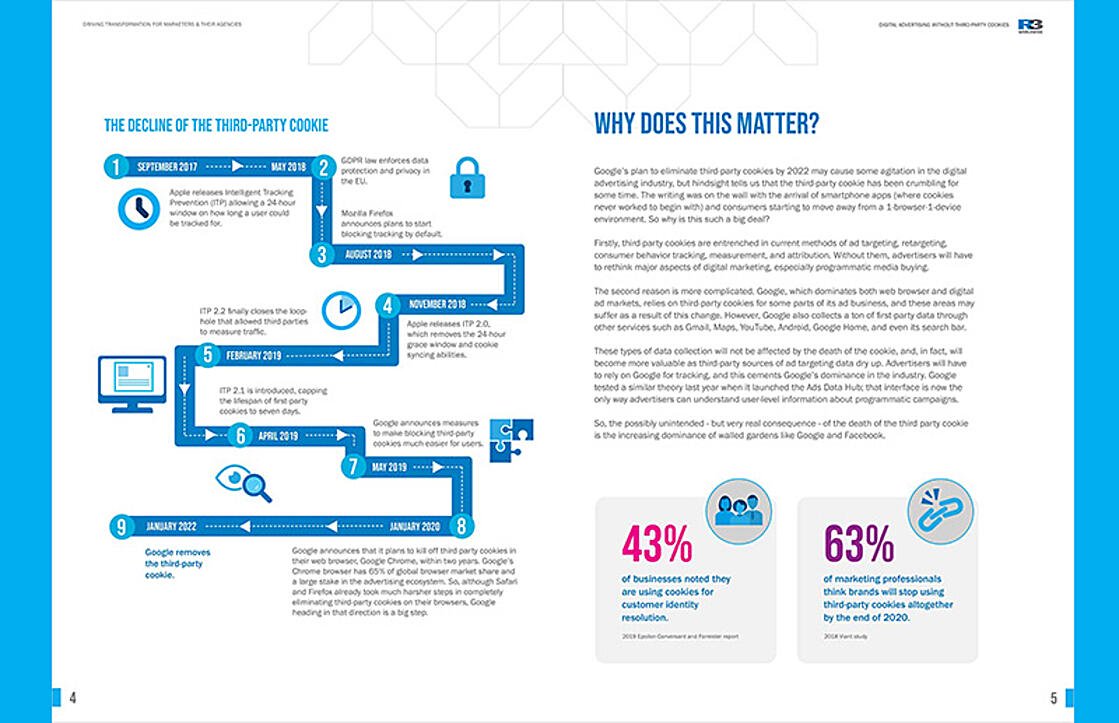 The impending death of the cookie raises some serious questions for marketers:
How can media spends be held accountable for business results without end-to-end tracking using third-party cookies? What is the future of multi-touch attribution?
Ad budgets have been shifting towards programmatic for years. Without the third-party cookie, will this shift still continue?
Request our latest white paper to learn more
---
Are You Getting Your Media Rebates?
Agency Volume Bonuses (AVBs) are payments or free media given to agencies by media vendors. They are returned to their client in the calendar year subsequent to when the advertisement is run. Timing of these payments to clients vary all over the world from first quarter, to late in the third or fourth quarter. Many advertisers don't have a clue as to how much they have earned until it is paid and there is no review of validation that what the client received is what was truly earned.
A marketer or from procurement? Request our recommendations here
---
CFOs Become the New Agency Power Players
As the coronavirus crisis extends, agency CFOs are increasingly stepping into the spotlight as balance sheets take center stage. "Agencies are famous for being run on creativity and growth, but in these uncertain times, they have to be run on a more mundane, practical basis," said Greg Paull, principal at marketing consultancy R3. "The agency CFO is going to be this year's MVP."
Read the full article at Digiday
---
Revenge Spending in South East Asia?
As French luxury retailer Hermès breaks records and pulls in $2.7 million in a day at a flagship store in China, marketers in South East Asia are wondering if they can expect to see a spot pf "revenge spending" on the horizon. Experts debate the probability, but regardless, COVID-19 is the ultimate catalyst for brands that have been dawdling on eCommerce, says R3's Shufen Goh. As a result, lower funnel marketing will gain the attention and resources it deserves.
Read more at Marketing Interactive
---
Speed & Innovation In Creative Production
As creative production has shifted onto the home desktop, agencies are having to think outside the box. Here are some examples of speed and innovation at work:
Goodby, Silverstein & Partners produces 20 spots from home, reverting to stock footage, smartphone shoots, and FaceTime direction (Campaign).
TBWA\Media Arts Lab sources footage from around the web to produce Apple's latest ad in 2 weeks. (Adweek)
We Are Social Australia takes Audi for a 4-hour slow drive, hoping to tap into a desire for the outdoors and people with more time on their hands. (The Drum)
Sign-up to receive more insights.
What will be the New Normal for the industry?