Welcome to the latest issue of R3LATIONSHIPS – our update of trends and insights in the marketing industry.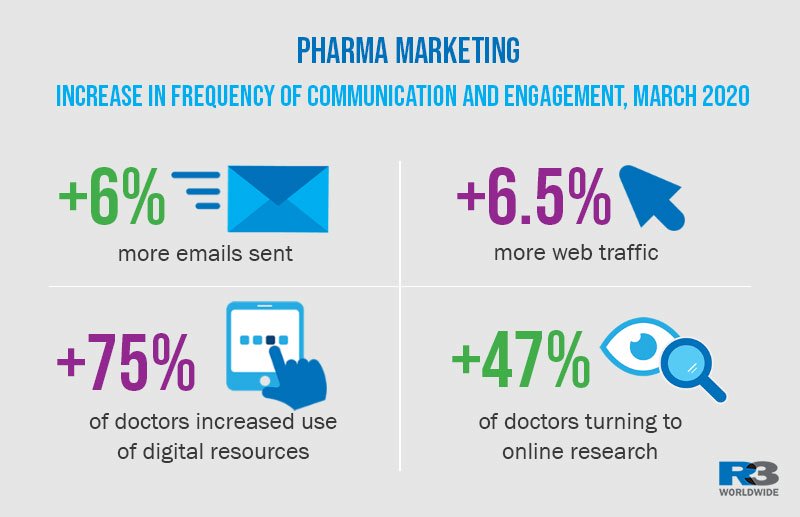 From digital lead generation to exploring streaming video, pharma companies are having to shift their marketing strategy in times of COVID-19. In our white paper on how pharma marketing is changing, some topics we explore are:
How pharma companies are dealing with product launches, and for launches that are going ahead, what tactics are being used.
How digital pharmacies are becoming a resource for information and access to pharma products.
Preview and request a copy of this white paper
---
Global New Business Plunges 30%
Global creative assignments have taken the biggest hit, with a revenue decline of 33.7%. "This decline won't get any better through Q2 as more and more marketers delay, defer and de-prioritize activities, including agency reviews. The message to agencies is clear – hunker down for an annus horribilis," says Greg Paull.
Read the full article at Campaign
---
Media Rebates – The Good, The Bad, & The Ugly
When it comes to media rebates, it can feel like the Wild West. Join us for a webinar on Thursday, May 7 (11am EST) as we look at trends, best practice and next steps, and come away feeling more prepared and able to deal with opportunities and challenges.
Sign-up here or email Emma Oyomba at [email protected] to RSVP
---
How Will Marketing M&A Weather the Storm?
Smaller agencies that hang on through the crisis will likely see a strong rebound in their values once the pandemic subsides. "For independent agencies, it's going to be an important baptism of fire for them to weather the storm," said Greg Paull. "If they can, it should only exponentially increase their value when M&A returns to 2019 levels."
---
Brand Crossovers: Luxury Brands & Gaming
In our latest Content Radar report for the Chinese market, we take a look at how luxury brands like Louis Vuitton and Maserati have taken a leap into the world of gaming and are beginning to explore ways to create brand presence in virtual worlds. The big payoff from Chinese online gaming for luxury brands is the country's large and growing group of young, female Chinese players. That's because their age group also represents one of the biggest spenders on luxury goods in China.