What Reorganization Means For Its Media Agencies, Creative Shops, Clients
When the proposed merger between Omnicom andPublicis unraveled, Publicis went out and bought Sapient and created a new network called Publicis.Sapient that would house most of Publicis Groupe's large digital agency networks, includingDigitas and Razorfish Global.
The move set in motion a much larger reorganization that became apparent this week.
The holding company is officially dividing into four hubs: Publicis Commmunications, led by Arthur Sadoun; Publicis Media, led by Steve King; Publicis.Sapient led by Alan Herrick; and Publicis Health, led by Nick Colucci. As part of its plan, the company is also moving Laura Desmond into the newly created role of chief revenue officer, overseeing a group of chief client officers running cross-agency accounts and P&Ls.
It's clear that the move offers up a shortlist of potential successors for CEO Maurice Levy. But reactions are mixed on the overall reorganization plan, which attempts to bust silos with cross-agency leads while simultaneously creating separate hubs by discipline.
"The most important aspect of all this new organizing is the fact that we are bringing to our clients, under one single P&L with one single leader, all the resources with no fences and with no administrative work loads and none of the nitty gritty having an impact on morale of people," Publicis CEO Maurice Levy told Ad Age.
The question many industry watchers are asking, however, is how creating silos across media, digital and creative qualifies as the silo busting Mr. Levy said he is "obsessed with."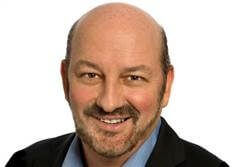 Cost savings
There is potential for the creation of central hubs and cross-agency representatives to create cost savings for both clients and holding company. "At the end of the day, clients want better costs," said Pivotal Reasearch Senior Analyst Brian Weiser. "More centralization drives costs out of the process."
Clients also want integration, added Greg Paull, CEO of marketing consultancy R3. "Marketers are demanding far more integration and this appears to be reaction to that."
Integration sounds good, but execution may be messy. Chief client officers, many of whom will come from within the holding company, will each be responsible for "the entire range of services and skills the client can benefit from, no matter the discipline or the country," according to a press release announcing the changes. Each client chief will run their own P&L under Ms. Desmond, Mr. Levy explained in a follow-up interview with Ad Age. But executives said they weren't entirely sure yet where those chief client officers will be housed. Some figure that they may be within the creative agencies, or within whatever agency holds the bulk of a particular client's business within Publicis Groupe, such as Procter & Gamble, Samsung or some other major global account.
Media overhaul
The Publicis media agency networks are getting a drastic overhaul in a consolidation that creates massive buying scale. Steve King will be running the show.
Mr. King, who has been global CEO of media agency network ZenithOptimedia, will now oversee both his own network, and the Starcom Mediavest Group network.
"What I think is most interesting is that the media agencies have punched below their weight around the world and in the U.S. in particular," said Mr. Weiser. "Publicis agencies are by far the largest and yet they structure themselves as if they're something smaller. In a business where scale drives meaningful advantages for clients, [WPP's] GroupM is really the only one that fully structured itself to realize the benefit from scale."
He added, "There's been more separation of those negotiations inside Publicis than is the case for other holding companies."
There are also potential efficiencies in centralizing separate capabilities that exist within each individual media agency. Zenith Optimedia and Starcom Mediavest Group, for example, could combine their separate out-of-home units.
All eyes on Vivaki
​
The reorginzation also opens up the possibility of a more fruitful future for Vivaki, a central technology and digital media group that lives in the middle of both media agency networks. What that will looks like is anyone's guess, but the holding company has already set the wheels in motion for change. Dave Penski, previously U.S. CEO of Zenith, recently took on a role leading Vivaki globally.