There was a time when Nokia was synonymous with mobile phones. For most mobile users, the first handset was likely to be a Nokia. That is until the iPhones and multinational corporates such as Samsung, Sony, LG, HTC joined the race and the competition became tougher with local brands coming up in markets such as China and India.
Not many may have thought that after Microsoft acquired the Finnish company's handsets division in September 2013, it would phase out the Nokia brand name altogether, which was arguably still a brand to reckon with in fast growth markets. Microsoft's newest handset, launched on November 11, is christened under Microsoft's Lumia brand and is called Lumia 535.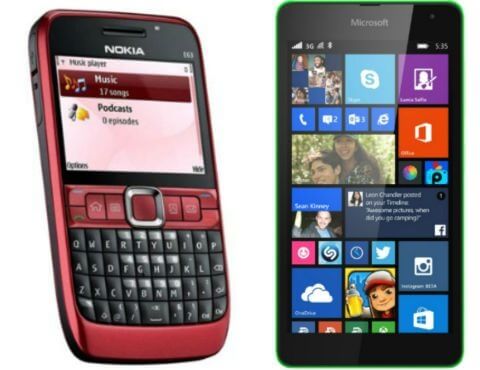 Nokia France was the first to confirm the phasing out of the Nokia brand on their Facebook page where they said, "We are on the verge of becoming Microsoft Lumia."
As Microsoft donned a mobile-first approach, the handset domain too became an area of interest for the company. Microsoft has dropped both the Nokia brand name and the Windows Phone brand from its latest launch of Lumia 535.
The phone that was
Speaking about the phasing out of the brand, Rajesh Mahtani, Head of Strategy & Growth Southeast Asia, Starcom MediaVest Group said, "The brand carries a nostalgic feeling among the Gen X. Almost everyone who owned a mobile phone from that generation during the decade from mid-1990s to mid-2000 owned a Nokia phone. For many, it was the first phone that they owned. But Nokia's brand equity ends there – in nostalgia."
Kiranjeet Kaur, Senior Market Analyst, Client Devices, IDC Asia/Pacific feels that the recall of the brand suffered in recent years. "Barring the post-90s generation, I would believe at least half of the people must have owned one Nokia phone in their lifetime, including me. We have known it for a while that Nokia brand would go away as the licensing period comes to an end, giving way to Microsoft Lumia. The brand recall of Nokia amongst smartphone brands has suffered in the last few years as Apple, Samsung and an army of local and Chinese brands started outpacing the shipments for the past decade leaders like Nokia. All this is indicative of how consumers as a whole have quickly changed their affiliation from one brand to another within a matter of few years." she observed.
Mr Mahtani feels that the demise of this brand also carries important lessons for marketers. "I have not owned a Nokia phone for about 15 years now. Its demise means little to me as a consumer today. But it carries a huge learning for marketers of consumer technology brands."
"The biggest challenge that brands, especially consumer technology brands, face today is velocity. Successful brands need to harness velocity or risk going out of business. Velocity does not only refer to the speed of technology, but also the pace of consumers and direction. Nokia did not ride the smartphone wave at the right time, which was pointing towards touch screen devices with access to applications built on open-source platforms, that other brands like Samsung and HTC successfully rode," he explained.
Consumer technology brands also need to be relevant to the newest generation. Many business leaders believe that Nokia began losing relevance from mid-2000 onwards. It did not cater to early adopters of the new generation and started losing relevance. It did a great job with the Gen X, but today, the Gen Y and Gen Z dictate trends, which amplifies to the rest of the population.
Greg Paull , Prinicipal, R3 added, "It is really sad that Nokia is being phased out. Nokia was a global power brand for many years – but to be honest , Motorola and Ericsson both were too. The mobile sector is moving in "dog years" packing seven into one. Who could imagine Xiaomi could achieve a USD 50 billion valuation?"
Nokia's decision to focus on the masses and attempting to be everything to everybody may well be its first steps towards a brand downfall. There is no such thing as loyalty in the consumer technology business unless the product line keeps pace with the best products in the market.
"Your brand is as good as the product. If your product fails, your brand fails. This is especially true of companies in the tech business, which is all about providing utility, entertainment and commerce," Mr Mahtani concluded.
Source: Digital Marketing Asia