The gender pay gap statistics prove how far we have to go. But the hidden anecdotes (most of which involve what a 'women's place' is) show how far we've come. The Drum speaks to five women from decades gone by on their first experiences in advertising.
1960s & 1970s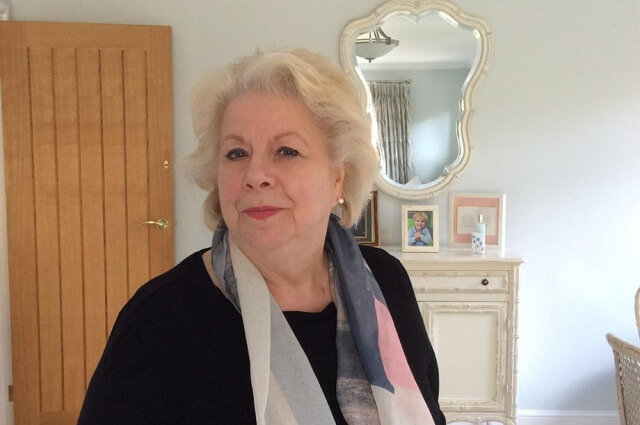 Lyndy Payne CBE founded the Advertising Agency Register (AAR) in 1975, having begun her career as a secretary at SH Benson in 1964
I landed at ad agency SH Benson straight from secretarial college and instantly fell in love with the advertising business. They were innocent days – but the stress and the appetite for wanting to learn and therefore to make a real contribution fuelled my hunger to succeed.
Several years later, having bullied the client services director for more – and with the typewriter chained round my neck – I was offered the opportunity to join the pitch team on Gossard Bras & Girdles. I was female and therefore only offered female accounts at this point.
While trying hard to be seen as committed to proving myself, "You see, clients only respond and respect men on their business" was a regular repost when I argued my case for more responsibility.
We won the Gossard account and into our joint office swaggered the client services director to announce proudly that we had won the business. At this point I was PA/secretary to four account handlers) and he offered me the opportunity to become the account handler on this business. I refused much to the amazement of the director.
"But this is what you have been asking for!" he said.
"Not until to take this typewriter away," was my reply.
To his credit he picked the machine up and walked out of the office.
The only senior females at this point were an occasional copywriter and a researcher – just a small example of how hard it was not only to try to succeed but to be taken seriously back then. Remember this was years before computers, iPads, etc, so females were relied upon for everything that required typing; even with my new account handling responsibilities I was frequently required to work long after hours typing pitch documents.
After one memorably long day with an extremely difficult client my bosses – including the creative director – insisted I joined them for the evening. Finally after the client demanded I pay for his companion for the night – I knew it was time to move on.
In 1975 AAR was born. Having been involved in many fruitless 'longlist' pitches and the hours spent on these pitches, I knew there had to be another way for both clients and agencies. By offering total confidentiality to clients and total impartiality to agencies – a really tough sell – we were in business. I am so proud to say that with Kerry Glazer, Martin Jones and Paul Phillips at the helm the AAR is the best way to search for a new communications partner. After 42 years the business is so highly respected and has never been busier, all thanks to a truly outstanding team running a truly outstanding business.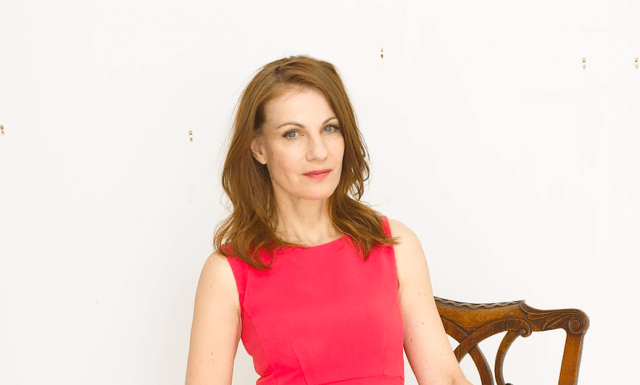 Charity Charity joined J. Walter Thompson London in 1982, rising to eventually become its executive worldwide creative director
I got into JWT by taking a 10-question copywriting test and arrived for my first day of work – no interview, no training – in Mum's mink coat in February 1982. One of the questions was 'Describe the inside of a ping pong ball'; my answer: "see attached sheet " (I left the sheet blank).
I knew copywriting was traditionally a female profession, remaining almost entirely so up until the 1950s. That was Fay Weldon's era, and she had been head of copywriting at Ogilvy's. But the Mad Men had passed through since, and their legacy was a testosterone-charged quest for dazzling new ideas.
Ad men occupied the position bankers do today: inordinate remuneration and limitless expenses, because their brief was to produce work of genius. If you wanted a star, you had to treat him like a star.
My starting salary was above the national average wage. By the end of my first day I had an office overlooking Berkeley Square, a fridge for my beer, and a secretary called Elaine. I was 22.
The other girls in the department were all secretaries – Jean, Melanie, Mimi, Angie, Joanne, Danielle – sassy, funny, quick as whips: the creatives gathered around them for their inspirational one-liners and reactions to the work. Those secretaries should have been copywriters too.
Actually I think they were there for the laughter. When I'd written my first TV script and was asked to present it, I curtsied and handed it over. They thought that was hilarious.
Sure I was the only girl creative. But Martyn was the only author. Alex was the only black. Greg was the only gay.
By the end of the decade most of the secretaries had left and I was still a copywriter, but Martyn was a novelist, Alex was a pop star – and Greg was dead. But that was the 80s.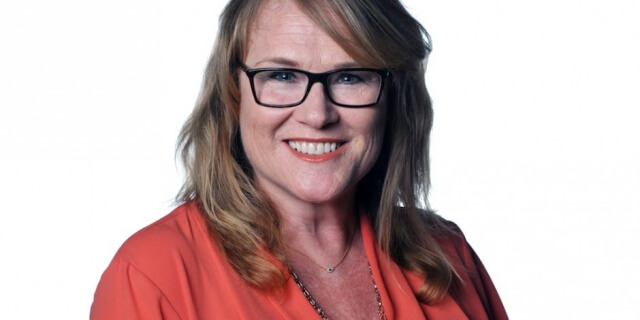 Susan Franceschini, now executive director of ThinkLA, started her career at the turn of the 1990s at Davis Elen
In 1990, I was working as a 'floater' at an independent shop in Los Angeles. Business was booming, hair was big, music ranged from Nirvana to The Backstreet Boys and the internet was a newborn. The agency landscape was pretty typical of the time, especially for an agency with an auto client; a male-dominated leadership team, driven by a motto of "anything for the client". Boondoggles were common, but so was hard work. Agencies were forced to quickly learn new digital skills and figure out how to how to make money at it. Remember banner ads and clickthroughs?
As a 'floater', I worked out of the HR department and had a sneak peek at what it was like to work in every department. At the time, I had ambitions of being a copywriter, but I quickly learned my talent didn't support that. I managed to work my way up to vice president, director of human resources by the time I left in 1997. And, while there was definitely a good old boy network filled with everything that implies, honestly, I didn't pay much attention to it.
Perhaps it was naiveté or the fact I was raised with four brothers and brought up to ask for what I want.
I had a unique vantage point of seeing the good, the bad and the ugly of the agency. Fortunately, for me, there was more good than bad or ugly. I'm sure it's the nature of 'growing up' at an agency, my age, the people I worked with, but I made great friends, and fell in love with advertising in the 90s.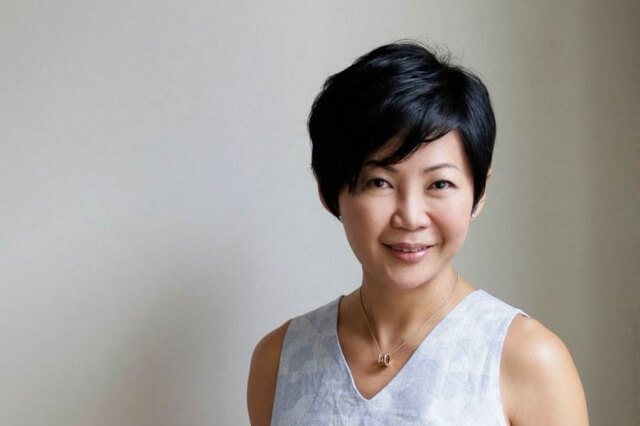 Shufen Goh worked at Ogilvy and left to found R3, where she is now principal, in 2002
In the 2000s I was very busy leading new business pitching and running a few big brands like Coca-Cola, BMW and Singtel. Fortunately, my agency then (Ogilvy) did not have any gender bias. However, it became very challenging for me to juggle two young kids and not feel judged when I want to be home before 8pm to see my kids. I was at a different life stage to my peers, who were most single or married with no kids. It was definitely harder then to talk about work life balance even though my agency was pretty progressive.
At that time, there were lots of women at the working levels, lots of account executives and account directors. However, from group account director onwards, there were fewer women. There was effectively only one woman leader to look up to, and it was Linda Locke.
Despite all the challenges I had as a young mom in advertising, I love the industry as I love solving commercial problems with creativity, and no other industry gives you the opportunity to do that on a daily basis. However, the way agencies operate is simply not productive and it was at that time that we started R3 in Singapore.
It was terribly exciting to have an opportunity to build something from scratch, and in our case, we were literally inventing a category in Asia. Culture grounded on shared values was our key focus. We describe it with the 3Cs – collaborative, caring and can-do. Another lesson I learnt is to be more structured on talent and performance management. We have a rigorous performance based evaluation and remuneration for our staff, and hire external HR experts to monitor our staff engagement, to ensure we're on the right path as the company grows.
Looking back, I'd have definitely benefited from having a mentor outside my agency, and particularly one I can relate to as a woman. This is why wearing my other hat as president of Institute of Advertising Singapore, we launched the mentorship programme for upcoming professionals to be coached by senior industry practitioners.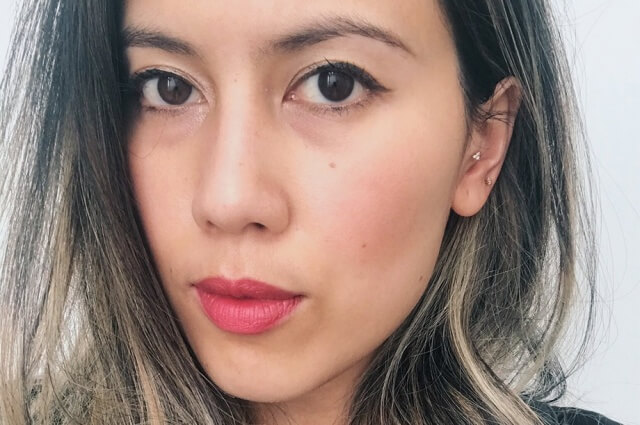 Catherine Hope is creative director at Sunshine
As a creative at the end of 2016, I was struggling to find my place in an industry I didn't feel I fit into. I just didn't want to work in advertising as we know it. Alongside this I was still building my confidence as a leader. I'm a lot more fearless now, but I also feel like I can be more ambitious and expansive with how I define 'creative', and at a place like Sunshine, that changes on a daily basis. For me it's less about characterising or defining it, and more about being able to evolve it constantly.
My biggest challenges professionally mostly involve the scale and ambition of the work I'm doing, as well as the mental shift required when working in an entertainment company. I'm doing new things every day so I need to constantly reinvent and learn fast on the job. Building trust and relationships at the highest client levels are also intensely crucial, as well as dynamically playing multiple roles at work, as it's the only way to keep things together.
I've also encountered unconscious bias. People don't assume I can do the job and I've had to work incredibly hard to prove and justify my place. But I've maintained resilience and positivity and have surrounded myself with a solid support network – whether that's access to an incredible executive team who have given me air cover when I've needed it to nice coffee chats outside of the office to get some outside perspective. There is nothing that a brownie can't solve. Ali [Hanan] from Creative Equals has also generously given ample advice and opportunity.
Looking forward I'm positive, but not complacent, about the changing position of women in the creative industries. There is a long way to go, especially for women of colour.