R3 report sees new revenue drop by 18%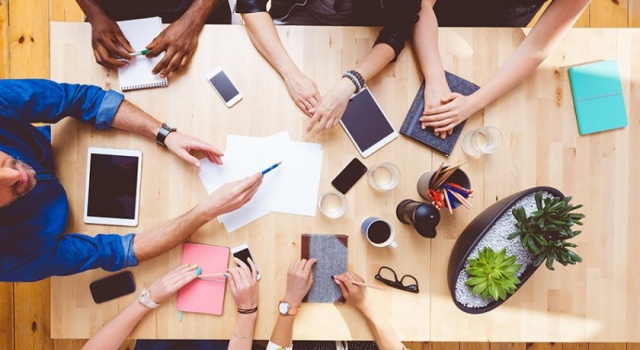 This week, agency leaders and consultants alike agreed that a never-ending pitch cycle has become the new normal on the media side of the ad industry.
But like every large-scale action, this one carries an equal but opposite reaction: fewer creative agency reviews around the world.
According to the latest New Business League report from international consultancy R3, new business dropped 9 percent from January to June of this year, with total wins down 12 percent when compared to the same six-month period last year.
This drop is even more pronounced when applied only to creative shops, which saw an 18 percent decrease in revenue and 10 percent fewer new account wins.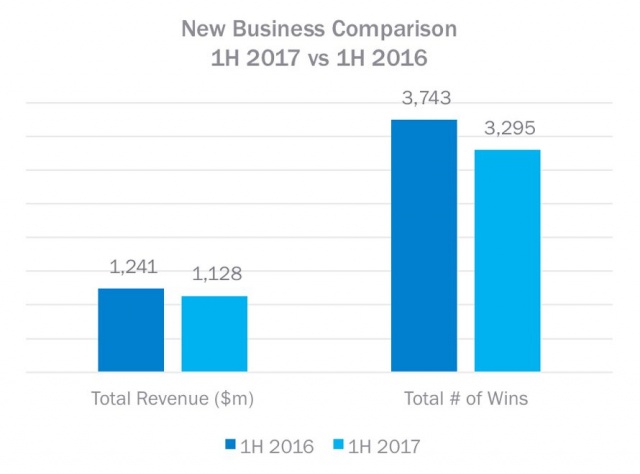 The statistics come from a database tracking 3,200 individual account wins that add up to $1.12 billion in spending across creative, media and digital. By contrast, the first two quarters of 2016 saw 3,743 total assignments and $115 million in additional revenue.

"More and more marketers are embracing big data—and expecting their media agencies to be active players in the journey. Often a review is the best way to find that expanded partner," said R3 principal and co-founder Greg Paull in explaining the media trend. He echoed the words of UM global CEO Daryl Lee, who attributed his agency's recent wins to a greater focus on analytics.
Paull also agreed with other consultants who cited the ANA's 2016 report on media transparency and the efforts of big-name advertisers to more carefully scrutinize the returns on their agency investments.
At the same time, brands are also looking for different ways to reduce costs on the creative. One oft-discussed approach involves moving away from the traditional agency of record contract model.
"Creative agencies are dealing with the increasing evaporation of the AOR and the growth of the Project Partner," said Paull. "It's a sea change that some are dealing with better than others."
For 2017, those standouts are McCann, which won Verizon away from Wieden+Kennedy in January, along with Ogilvy, JWT and DDB. The two former shops recorded most of their wins overseas while the latter beat out several competitors to pick up global creative duties on Miller Lite, which spends well over $100 million each year in the U.S. alone.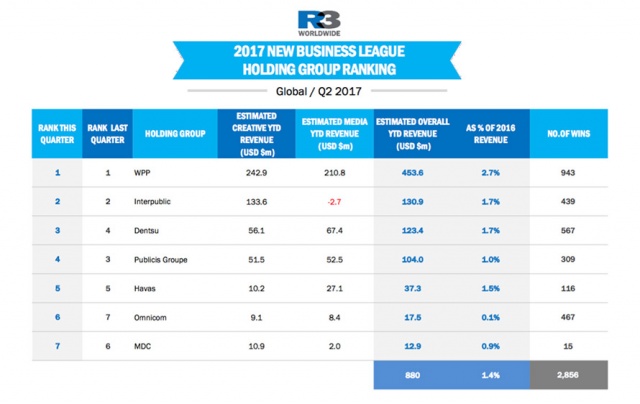 So far, the world's largest holding group has also reaped the greatest rewards from these corresponding, sometimes contradictory trends.
Unlike last year, when Omnicom ruled the roost on the strength of several big-league additions to its client roster, WPP has so far dominated 2017. MediaCom and Mindshare were the top two agencies for new revenue, and the larger GroupM network accounted for a full 50 percent of total new business thanks to accounts like P&G, Walgreens, Yum and Revlon.
The second half of the year will also see big gains for the group thanks, in part, to its recent win in the $1 billion-plus global Sanofi review.
Yet, while WPP is well-positioned for the coming media wave, the agency rat race will hardly slow down as we approach 2018. For example, Martin Sorrell's company is already in the process of defending some of its largest accounts including, most prominently, AB InBev.
And there's been movement on the creative side as well. Last year saw an increase in reviews as clients sought new partners to help move their brands forward. And upstart "boutique" agencies, along with larger independents like Droga5 and Wieden+Kennedy, continue to pick up accounts, often without formal reviews.
Unfortunately for most creative shops around the world, however, these factors have led to a dearth of new business opportunities—at least for the first half of 2017.
Source: Adweek