More people are involved in the media investment decision-making process than ever, finds a report by independent marketing consultancy R3. Eight categories of external and internal influencers were identified, with each providing input at various stages of the digital media buying process.
"Our conversations with advertisers showed that media agencies have the most say on where advertisers allocate their media spend, but there is still dissatisfaction around the types of media opportunities being presented," said R3 co-founder and principal, Greg Paull.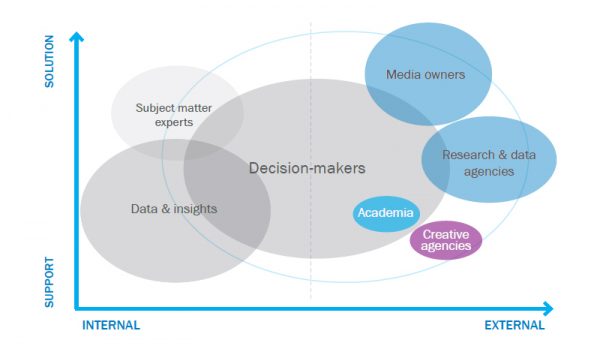 R3's Australian Digital Decisions report presents a range of decision-making frameworks used by companies across categories, including technology, travel and retail. Interviews were conducted with both national advertisers and media agencies to better understand the factors determining digital media spend in Australia. The Australian digital media market was worth $8.8bn in 2018.
"Digital media owners need to pay closer attention to issues like brand safety and initiate more data sharing as advertisers consider this part of ROI," said Paull. "Relationship management can get overlooked, but it has a notable influence on the amount that advertisers spend and the volume of media bought."
Flexibility exists though the majority have pre-committed budgets: Despite 9 out of 10 organizations having some form of pre-commitment, most organizations still maintain some flexibility in overall budget allocation.
Data is the backbone of the media investment process: Particularly within large organizations, an understanding of data models used by advertisers will help media owners provide better insights to support media strategy and allocation.
More effective product consolidation is needed: Media owners are expected to possess good vertical and channel knowledge. They can benefit from offering media offerings that focus on solutions and not just platform products.