New CEO Mark Read is preparing to consolidate some of the ad giant's major properties to keep pace with the industry's digital shift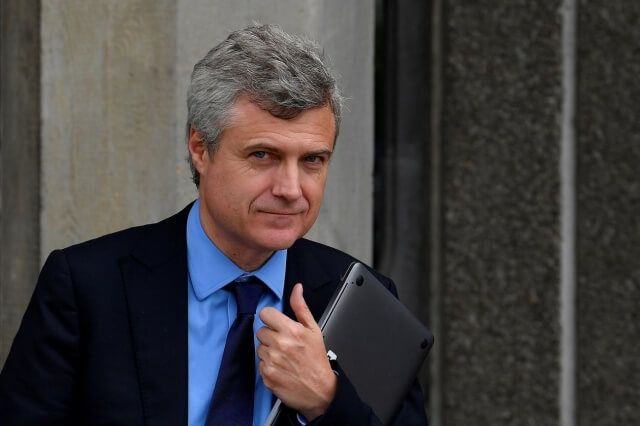 WPP PLC's new chief executive is preparing to consolidate some of the advertising giant's major properties, as traditional agencies struggle to keep pace with the industry's digital shift.
Marquee ad agencies that buoyed WPP in earlier decades—including Young & Rubicam, Ogilvy, J. Walter Thompson and Grey—are generally growing more slowly than WPP's digital and media buying operations, according to the company.
CEO Mark Read has said that he will unveil a strategy update by year-end and that merging creative and digital firms makes more sense than combining creative agencies.
One idea under consideration is a merger between Young & Rubicam and WPP's digital-ad firm VML, with VML Chief Executive Jon Cook leading the combined business, according to people familiar with the matter. That change would place Mr. Cook at the helm of Young & Rubicam, an agency that WPP acquired in 2000 as part of a record $4.7 billion deal, and that sports accounts as varied as Office Depot Inc. and the U.S. Navy. The new entity could be called VMLY&R, according to one of the people.
A WPP spokesman declined to comment on merger considerations.
There have also been discussions about having WPP's tech-savvy direct-marketing company Wunderman work with its creative firms, to provide access to consumer data to help them craft more relevant ads, a person familiar with the company said.
The strategy aims to make the creative agencies less dependent on television and other traditional advertising revenue while also bolstering their digital know-how and giving them access to more consumer data and new technologies such as artificial intelligence.

Advertisers are increasingly doing more of their creative work in-house or taking their business to smaller agencies that have been more nimble in adapting to a digital age dominated by Facebook Inc. and Alphabet Inc.'s Google. "It's been the perfect storm" for creative agencies, said Greg Paull, co-founder of R3, a consulting firm that helps match marketers with agencies.
WPP's like-for-like net sales—a figure closely watched by analysts to measure the company's underlying performance—have dropped for six consecutive quarters in North America. Although WPP doesn't break out the performance of its creative agencies, it blamed weakness in their North American operations for its latest lackluster quarter. Analyst Brian Wieser from Pivotal Research estimates their sales fell 5% during the first half of the year.
JWT, one of the world's oldest agencies, has lost business from consumer-goods companiesKimberly Clark Corp. and Kellogg Co. For more than two decades, the agency handled theRoyal Dutch Shell PLC account for WPP. But when WPP pitched the oil giant earlier this year, it used an approach from its Wunderman agency, according to Mr. Read.
WPP won a bigger share of Shell's business, but JWT lost some of the work it does for the oil company.
Meanwhile, American Express Co. has been shifting business away from Ogilvy, which handled its ads for more than five decades.
"Creative agencies are disproportionately impacting holding-company-level results," Mr. Wieser said.
Despite their decline, some executives at WPP's creative agencies don't want Mr. Read's overhaul to affect the status they have traditionally wielded within WPP's pecking order.
Under WPP founder Martin Sorrell, who resigned in April, many agencies operated mostly independently, competing against each other to win accounts. Executives are jockeying for position as Mr. Read looks to streamline reporting lines, limiting his direct reports to between 10 and 20 executives compared with the dozens who reported to his predecessor, Mr. Sorrell, according to some of the people.
Some executives were surprised when Mr. Read singled out the creative agencies for their lackluster performance on a Sept. 4 conference call with analysts. One head of a top creative agency at WPP phoned Mr. Read to complain, said people familiar with the matter.
"I tell things as I see them—maybe a little bit too much," Mr. Read told one executive, according to a person familiar with the call.
As the industry grapples with the shift to digital ads, advertisers are creating fewer traditional ads and are demanding a wider suite of services from creative agencies such as influencer marketing campaigns, new product development, data science and content for social-media channels that needs to be crafted in real-time.
Part of the reason traditional creative agencies have been slow to adapt is that they are weighed down with globe-spanning operations. Clients signed up for "agency of record" relationships, paying a retainer to a single agency that is then responsible for most of its projects.
Now, marketers are switching agencies more often for various reasons, including the need to make sure their agency is keeping pace with the changes taking place in advertising. Many are also looking to save money and often pressure ad firms to reduce their rates to win or retain the business.
— Alexandra Bruell contributed to this article.
Corrections & Amplifications
Young & Rubicam sports accounts as varied as Office Depot and the U.S. Navy. An earlier version of this article misidentified Rolex and the U.S. Marine Corps as clients of Y&R. (Sept. 24, 2018)