Overall New Business is 16% up on 2015, with the "MediaPalooza" and 13% more creative reviews that previous year
Ogilvy finished Number One amongst all creative and digital agencies, with improved performance from McCann and Y&R
PHD led media agencies, retaining Unilever Greater China and winning new assignments from SC Johnson and Ferrero
WPP led the Holding Company table with Omnicom the closest pursuer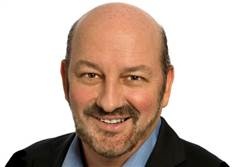 HONG KONG – Jan 31st, 2016 – It was another dynamic year for account reviews amongst agencies in the Asia Pacific region, with 4,964 individual reviews tracked in the Campaign / R3 New Business League table. "Marketers in the region were constantly looking for the right mix if creative, digital, media and social partners, and this year was the most active we've measured to date" said Greg Paull, Principal of R3. "Despite the huge number of global media reviews in the last twelve months, we believe there could be a second wave this year as more and more marketers are seeking reassurance for their media value," he added.
WPP leads overall. Omnicom follows
As in previous years, WPP agencies led the way, with $252m in total New Business revenue, led by a strong performance from most of their creative agencies. "From Ogilvy to Y&R to J Walter Thompson to Grey, WPP's creative agencies won more than 1,000 assignments across 17 countries" said Mr Paull. Yet WPP's performance was only 5.9% up on their 2014 performance, compared to a 56% improvement from Omnicom and its agencies.  "Omnicom had half as many wins, but in between Telstra, Volkswagen, Yili, Unilever and others, their average wins were significantly higher," he added.
Ogilvy leads amongst Creative and Digital Agencies
Ogilvy continued to lead amongst all creative agencies as it did in the previous year, with a similar number of wins and revenue. "Ogilvy continue to have so many business tentacles with which to build relationships, they continue to lead the way in prospecting" mentioned Mr Paull. The top five positions for 2015 were the same five agencies as the previous year (Ogilvy, McCann, Y&R, DDB and Leo Burnett) but in a different order, with Y&R improving to third. "Y&R was able to win some sizeable local business in a number of key markets, and this helped them to a strong year," he added.
PHD takes top spot amongst media agencies
Omnicom's PHD led the way amongst media agencies, despite winning seven times fewer assignments than second placed Carat. PHD led the way in some of the big global reviews including Unilever, SC Johnson and the R3-led Ferrero review. "PHD have built a viable talent pool and culture independent of their sister agency, and its proving a powerful formula for certain clients" said Mr Paull.  All of the top ten media wins to change hands in 2015 were either part of the so-called "Mediapalooza," series of twenty two global reviews through the summer of 2015, or else China assignments. "China is clearly the center of gravity for all major media reviews right now – and that market played a crucial part in many of the global pitches" he added.
R3's projection for 2016 is that while media reviews will continue, there should be an uptake in Digital AOR reviews. "CMOs are going to spend more on digital in the next five years than CIOs" said Mr Paull. "Companies are going to need to review and find long term digital partners to help them in this journey" he added.
ABOUT R3
R3 is a leader in global, regional and local consulting on Best Practice in marketing effectiveness and efficiencies. We work with nine of the world's top twenty marketers including Coca-Cola, Unilever, AB InBev, MasterCard, Mercedes Benz, Johnson & Johnson, Samsung and Kimberly Clark.
For more information, visit www.rthree.com, or contact Erin Singleton at [email protected] or +8621 6210 2310.