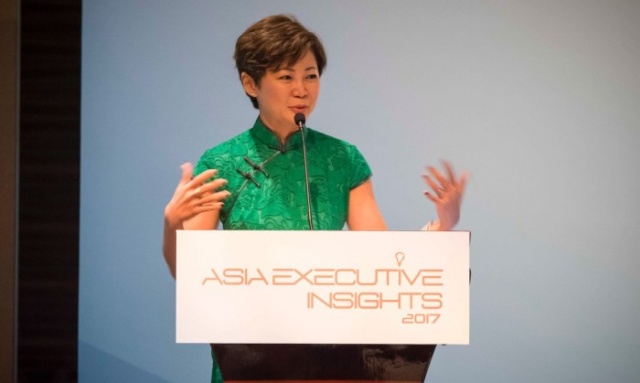 SMEs are an important part of the ecosystem today but the truth is, they aren't the brightest or savviest when marketing their companies or products. This was said by Goh Shufen, founder of R3 while speaking at Asian Executive Insights.

"Their mindset towards marketing is probably 20 years behind what you see from global MNC brands," Goh said. As such there is a fair bit of "catch-up" needed in terms of mindsets and skillsets. When asked why this was so, she said:
" This is because, many still see marketing as a cost, instead of investment."
SMEs want certainty about how much more leads or sales they would get, so they are measuring impact of marketing narrowly. However, the SMEs are not alone in this mindset. In fact a lot of larger local enterprises share the same mindset. She added that agencies too, fall into the SME segment.
"Agencies in a good position to empathise with the short term outlook of their business outlook. However it's also this precise business reality that holds agencies back from being more proactive in investing time to nurture leads," she added.
With disruption confronting all businesses at pace, it's more important than ever to be closer to their customers and marketing has a major role to play from experience and product design to point of purchase. As such, an industry wide change in mindset is needed, she added:
"The change has to come from business owners and CEOs."

This needs to be done with a sense of urgency, given that in three years time, 60% of Millennials will be in Asia and they are a target audience receptive to marketing. Millennials, she added, "are the most international audience and globally the most marketing-targeted audience, because that's where the middle class economy is". They are also the savviest on most matters such as technology, being connected and having a global perspective.
"This is an interesting dilemma and challenge for brands that have tried and grown on a localised approach. They need to find the right balance because consumers these days are a lot more global than you'd think," she added.
Another reason why SMEs should invest in marketing is because people's attitude towards brands have changed and 80% of people in Asia trust brands now, compared to the global average of 50%. However, Goh warned that while consumers care about a brand as a stand of quality, the emotional connection is probably not deep enough for them to love the brand for the long run.
"With the sheer choice that is available in the marketplace now, there's a lot of distraction. I think you have to expect that to be the norm. Very few brands will have the undying loyalty that Apple or Harley Davidson enjoy," she added.
In addition, Shaun Seow, CEO, Mediacorp said, "This is critical at a time of great expansion for the region in terms of wealth, connectivity and evolving changes in taste and lifestyle preferences. This offers new and exciting opportunities for brands to establish themselves and build valuable relationships with their audiences."
Marketing leads to innovation
According to a survey done by R3, 55% of the CMOs surveyed believe that marketing is essential for innovation. While this was not a conversation often had by marketers in the past, the trend has changed.
"In the past because innovation in a lot of companies was sometimes led by a totally different innovation or product team, and marketing might be quite removed from that journey," Goh said.
"Because marketing is closest to the basic consumer and there is now a pressure on business as a whole to be more customer focused, is changing that as decision makers realize that marketing needs to be more involved in that conversation," she added.
Resource: Marketing Interactive
Related Brands:
Related Services: