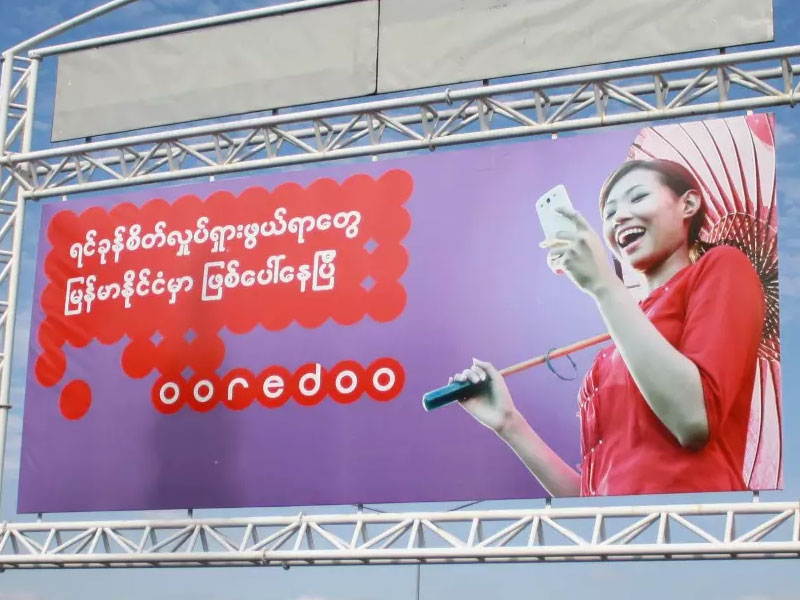 Following the four-month pitch, managed by marketing consultancy R3, Ooredoo selected TBWA Thailand as its creative agency, independent Southeast Asian agency Phibious to manage digital and handed its media and PR work to Sail Omnicom.
In 2015, Ooredoo Myanmar's estimated ad spend was aUS$3.7 million.
Incumbent agencies on the account were Bates CHI & Partners on creative and Havas Riverorchid on media. Ooredoo had not appointed official PR or digital agencies prior to this review.
The pitch's span, transparency and rigour were both new to both the client and the market, said Goh Shu Fen, co-founder and principal of R3. The extensive review was sparked by the speed at which the Myanmar consumers have embraced technology.
"To meet our client's ambition, we had to cast our net wider beyond Myanmar based agencies. Some international agencies who have set up on Myanmar may not have invested enough on training their local talent, and quality of local insights are often lacking. This is also true for some of the local outfits we evaluated," said Goh.
When the pitch was called, Ooredoo's CMO Rachel Goh emphasised that the telco needed its agencies to have strong local resources and a substantial investment into local consumer insights.
The winning agencies were eventually selected thanks to a consistently strong performance that showcased their capabilities throughout the pitch process. They were also selected based on innovative ideas and good chemistry with the client.
Ooredoo also had specific requirements for its agencies across each discipline. For its creative account, the client looked for local insights. It also required strong media planning capabilities and competitive media rates. In terms of its digital agency, social capabilities were paramount and for PR, it sought strong media and community relationships.
According to the Myanmar Times, Ooredoo had 4.3 million subscribers at the end of June 2015, making it the nation's second-largest telco after Telenor Myanmar, which has 9.5 million subscribers.
Source: Campaign Asia-Pacific