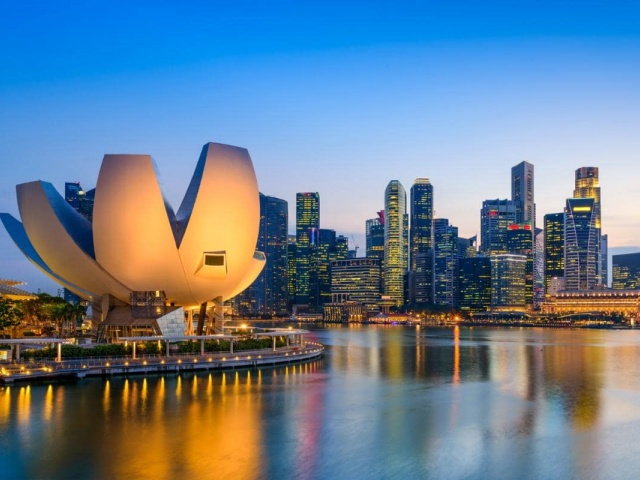 Mental health well-being is still a taboo subject that many professionals overlook and don't take the time to understand. However, global consulting firm, R3, take care of employee mental wellbeing by teaching good habits like practising mindfulness, exercising and eating well. So, every month they try to spend time together out of the office–at the cinema, a spa or even just grabbing a bite to eat. The Drum spoke to Shufen Goh, Principal, R3, on the importance of employee's mental health and how their 3C's, care, collaboration and commitment, slot right into the message behind Do it Day.
How important is Do It Day for the industry to get involved with?
Our industry is not short of people who talk. But we need more people who will "do". As an industry promoting the power of ideas, there's no better platform than Do It Day to showcase the good that can be harnessed from this collective creativity in solving real-life problems.
How important do you think it is to look after your employee's mental well-being?
How can any company not look after the mental wellbeing of employees if they're expected to go the extra mile? Our brain controls everything. We want less sick days, more smiles and more thumbs up from clients. So, I need every R3-er to take care of their mental wellbeing and inculcate good habits like practising mindfulness, exercising and eating well. R3 is a high-performance company with a heart. We have a strong family culture. A family is a universal concept. You demand more, but you also give and care a lot more too.
How important do you think the role of marketing is in society today?
Why do Asians eat McDonald's and drink Starbucks when you can get cheaper and superior local alternatives? Marketing has the power to manipulate the brain to influence behaviours. Just look at the US election. So, I'd say, it's immensely important. But still a poorly understood and underrated weapon by companies and government.
How do R3's values match up with The Drum's Do It Day?
Our values are defined simply with 3Cs. Care, collaboration and commitment. We care about people. We openly collaborate internally and externally. We always do what we say we'd do. That's why we're collaborating with DID to champion the power of marketing to do good for society.
Source: doitday