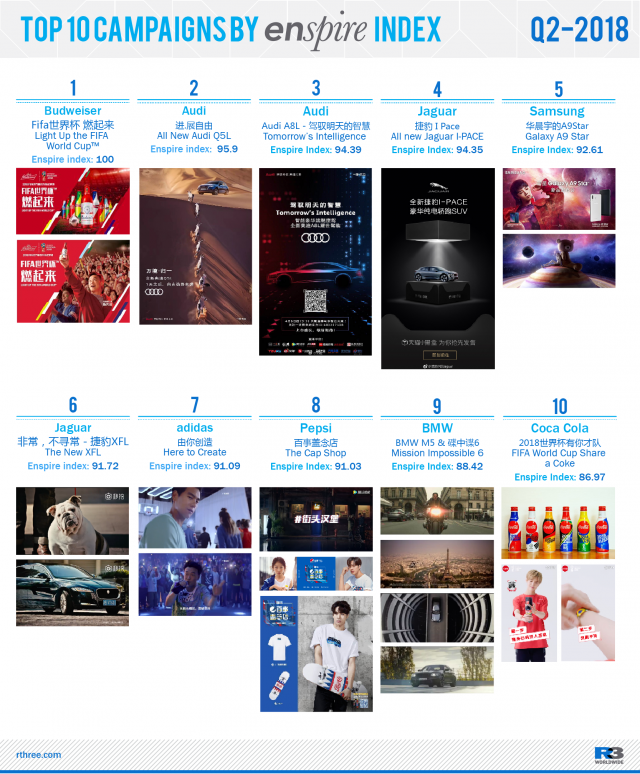 In R3's most recent EnSpire report, several common themes emerged across sectors in the Chinese digital marketing space. Perhaps the biggest trends were that brands are increasingly leveraging the power of celebrities to connect with consumers, as well as investing more in the sponsorship of major global events. For example, seven of the FIFA World Cup's 16 official sponsors were Chinese brands, including Wanda Group, Hisense, Vivo, Mengniu and several others. Two of the top 10 campaigns of Q2 were also World Cup sponsorships – one from Budweiser and one from Coca-Cola. Other campaigns leaned heavily on their celebrity spokespeople, including Pepsi and Samsung.
Both engaging with celebrities and sponsoring major events allow brands to use the buzz generated by these hot topics to both connect with consumers and boost traffic to their own platforms. Celebrities in China have a significant amount of influence, particularly with young consumers. The boost they provide to a brand's social media traffic can be astronomical, as Chinese KOLs have some of the largest social media followings in the world. For example, Chinese celebrity Luhan posted a video of his favorite soccer club on his Weibo account in 2014, which has since garnered over 100 million comments on the post to date (this is currently the world record).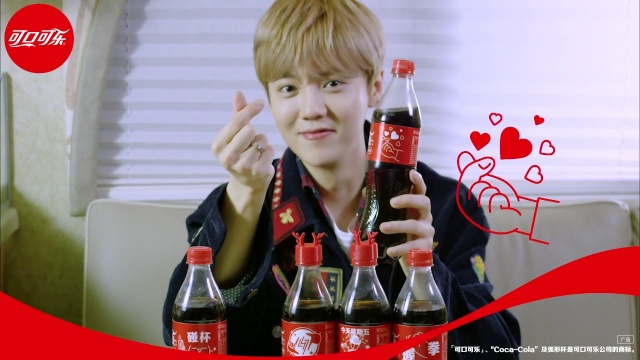 When a major, global event takes place – like the World Cup or the Olympics – whether it is an official partner or sponsor, launching a highly-invested integrated campaign, or simply a brand leveraging the event to be part of the larger conversation, every brand is trying to gain a share of voice. Some brands successfully combine the strategies, using both a celebrity influencer and an event at the same time. For example, as one of FIFA's longest-standing corporate partners, Coca-Cola's campaigns are strategically localized in each market with social content and celebrity amplification. In 2018, Coca-Cola's global World Cup campaign was localized in China with Lu Han. The star has a strong football background, which Coca-Cola leveraged to develop social content and innovate in the AR to help brand further interact with both fans of soccer and fans of the superstar.
For more on EnSpire, click here.