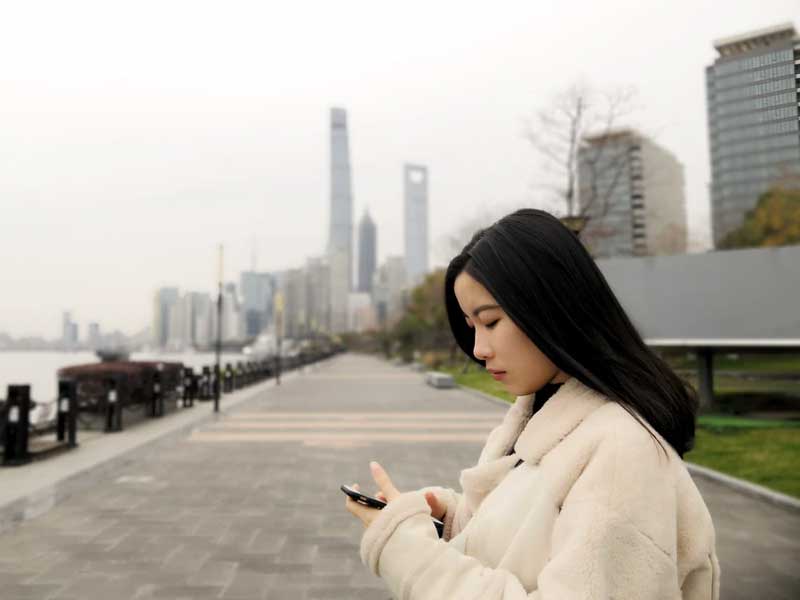 Digital advertising revenue grew by almost 23% in 2020, making short video, e-commerce, and social media the platforms most in demand by Chinese marketers. The findings from R3's tenth annual China Media Inflation Trends report revealed double-digit growth in digital media, even as average media ratecard spend contracted by more than 15% in Q1 to Q3 due to COVID-19.
Digital has dominated all marketers' media mix and will continue to do so in the new year. "The most robust platform in each digital category will be able to outgrow their competitors by uplift in rates or loading fees when advertisers buy into selective traffic," says Greg Paull, Co-founder and Principal at independent marketing consultancy R3.
China's BAT companies grow their market share by 4%
China's BAT companies expanded their market share from 65% to 69% in 2020 as investments in digital media increased. Social Key Opinion Leaders (KOL) and Performance Media investment were the fastest-growing media types in 2020 as content became a key focus for marketers looking to increase engagement and conversion through social commerce.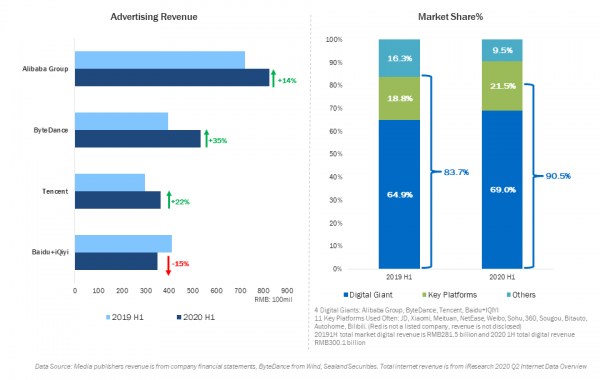 Short video on mobile leads media inflation
Digital inflation is continually driven by mobile as China's population continues to rely on cellular for their everyday needs. According to Cisco forecasts, mobile internet will take up 17% of China's total IP traffic in 2021, indicating that mobile traffic has grown at a compound growth rate of 56% since 2016.
Short video leads inflation across all categories with an increase of 10% on Ratecard and 8% on Net. This is driven by the growing popularity of platforms like Douyin, Kuaishou, and Bilibili, with each platform serving specific audience demographics. Short video outperformed e-commerce in digital advertising revenue in 2020 by 39%.
In terms of digital ad format, opening ads have the highest inflation across all ad formats due to reach and limited inventory.

OOH remains resilient and advertisers look to OTT
In 2021, OOH will maintain resilience with 7% inflation on Ratecard and 3% on Net. Mega LED rates maintain a higher growth rate due to their premium locations.
CCTV and the top four satellite TV companies (Hunan Satellite, Jiangsu Satellite, Zhejiang Satellite and Dragon TV) will offer similar pricing while local television will try to entice advertisers with better deals as viewership decreases. Marketers will be turning to targeted video buy on digital to replace previous investment in traditional television commercials.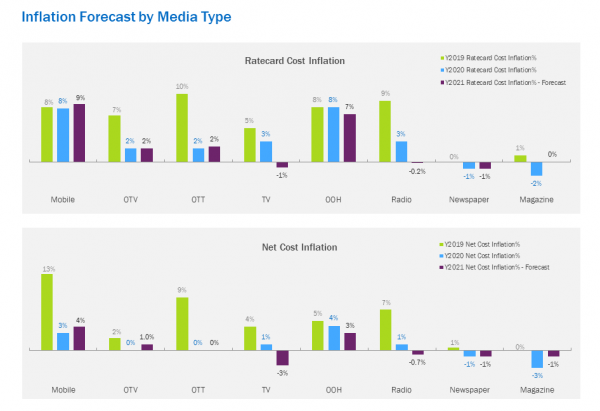 R3's China Media Inflation Trends report covers 2020 actual inflation and 2021 inflation forecasts. In compiling this report, R3 referred to the public rate card of 700+ media and buying policies of 20+ media agency holding groups and local media agencies.