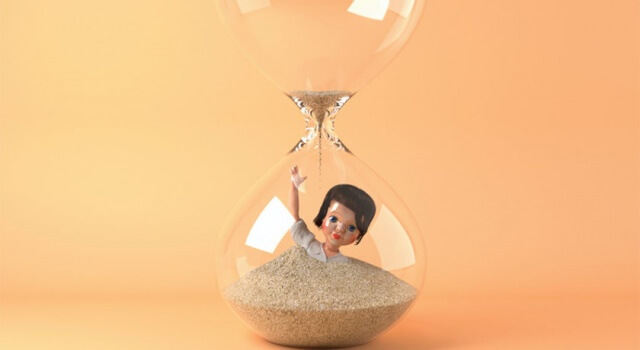 "All work, no life."
That's how one associate creative director described the tumultuous state of his career to recruiter and 20-year industry veteran Christie Cordes.

The former WPP talent scout said she's noticed a significant uptick in complaints about overtime hours. Global consultancy R3's founder Greg Paullagreed, writing, "In our on-site financial audits, we're consistently seeing evidence of overwork in agencies, up to as much as 60 percent above billable hours."
The February death of a 35-year-old Ogilvy & Mather Philippines brand strategist suffering from pneumonia inspired outrage and conversation on social media as agency employees around the world debated whether his passing was the latest tragedy born of an industry-wide culture of overwork. (Ogilvy later disputed any such connection.)
This is a particularly fraught topic in the Asia-Pacific region, but responses to Adweek's recent call for stateside tales of work-life balance woes were nearly universal: it happens here, too.
"I worked 36 days straight until 3 a.m.," wrote one former business development leader. "My husband didn't tell me that my 2-year-old had a 105-degree fever, because he knew I had to be at work on Saturday."
Several readers told of weekends spent tending to a death in the family, an emergency ovarian surgery or an ICU-bound father that devolved into games of "phone tag" with bosses "irate" at the lack of a prompt response to a client's Saturday morning email. One copywriter said his creative director spent so little time at home that he resorted to making videos of himself so his young children wouldn't go too long without seeing him.
Another agency warhorse claimed to have worked up to 90 hours in a single week. "My boss let me go home to sleep at 2 p.m. on the Friday the project was (supposedly) done, only to wake me up with a call at 10 p.m. asking me to go back into the office," he wrote. "I took a weeklong vacation and quit on my first day back."
"They have lives outside of here. I really think there is a middle ground." 
– Heidi Williams, svp, director of human resources, Dailey Advertising
Cordes said she's seen some of her "best and brightest" do the same, recalling one summa cum laude who went to "a big L.A. agency" but quickly decided she'd rather work in real estate. The recruiter attributed this trend, in part, to clients "paying less but expecting more."
"Look at how Pepsi and P&G talk to their agencies: like schoolchildren," she said.
Allison Kent-Smith, founder and CEO of research firm smith & beta and former development leader at CP+B, argued that advertising has always been notorious for long hours and that the overwork debate is "looking at the symptom when there's a larger problem."
"Compared to other industries, we haven't adjusted how we work," she said. "It still very much resembles the '50s and '60s model, with a secretary taking notes and all of us around the table."
Kent-Smith blames a model that requires teams to spend a majority of their time in meetings, and her suggested remedies include 20-minute "stand-up" conferences wherein chairs—and smartphones—are strictly forbidden. Her favorite quote from an employee work-life survey reads, "Please describe the ocean in which we're drowning."
To date, U.S. agencies have primarily responded with flexible scheduling options. New York's Ready Set Rocket launched a four-week "sabbatical" program for employees who've logged more than three years. The newly independent Dailey Advertising followed other shops in instituting an "open PTO" policy that svp, director of human resources Heidi Williams called an attempt to better "understand the whole person," adding, "They have lives outside of here. I really think there is a middle ground."
While Kent-Smith said the industry is currently "at the beginning of the golden age of talent," Cordes contended that employees both young and old are increasingly bitter and unwilling to tolerate work-filled weekends.
"They don't feel like they're making a difference anymore," Cordes said. "We've lost our way. There's a way back; we just have to find it."
Source: AdWeek