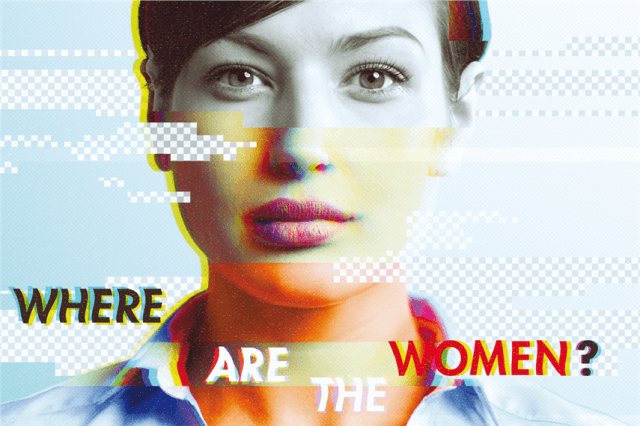 This month, the world celebrated International Women's Day, a time to acknowledge the efforts and achievements of women in every organisation, profession, local community and family. While a day of recognition is important, we at Campaign Asia-Pacific wanted to go further after a year where high-profile scandals around gender discrimination have rocked the advertising industry.
Many advertising professionals in Asia believe gender plays a role in missing opportunities for advancement. We now know this from a TNS industry-wide survey we are releasing at our Campaign360 event Wednesday. We hope the findings will improve our understanding of this issue since—as you'll read in these pages—one stumbling block to change in this region is a lack of benchmarks and research.
We hope that by amplifying this debate, Campaign can continue to not only lead the discussion, but work together with the industry to bring about real change.
CONTENTS 
Introduction: The scope of gender inequality (below)
Note: Content from Campaign Asia-Pacific magazine is normally reserved for subscribers only, but we have put this collection in front of our paywall in the interest of fostering discussion.
Anecdotes versus evidence
Ogilvy Singapore MD Ee Rong Chong distinctly remembers her close encounter with gender bias and the words that framed it.
"Hey girl, you take the minutes."
She had walked into an evening client strategy session and despite holding a senior rank, she was ordered to do menial dictation.
"My first reaction was disbelief," Chong says. "When you're in that situation, it's how you respond that will define you."
She proceeded to turn the incident around in her favour, taking to the whiteboard and commandeering the entire planning meeting. Two hours later, the client not only had its go-to-market strategy but a transformed image of the skills its agency partner brought to the table.
Incidents like this may not happen every day. But they're not entirely rare either. Such attitudes, Chong says, have been around her entire career.
It's been less than a year since the unceremonious exit of former J. Walter Thompson global chief Gustavo Martinez under allegations of sexist behaviour. And just eight months have passed since former Saatchi & Saatchi chairman Kevin Roberts declared the gender diversity debate over — only to prove the opposite and reignite it more strongly.
We know sexism still exists in the C-suites of big agencies. We know it won't be tolerated if it makes its way into the public sphere. We also know many agency leaders, male and female, care deeply about rooting it out and want more gender diversity among leadership ranks.
But what's really happening behind the closed doors of corner offices and meeting room sessions like the one Chong describes? What's happening during the hiring process when top creative directors are under immediate pressure to convert and know a 'buddy' who can deliver?
Where are the numbers?
The debate continues because we don't know enough, which is a shame. There are no strong global industry benchmarks or statistics. In essence, our cover story title is really asking, 'Where are the numbers?'
Some of the best efforts come from the UK, where the Institute of Practitioners in Advertising, along with Campaign, has broadened its gender diversity survey alongside an industry census. Among its 2016 findings: only a quarter of C-suite positions (chair, CEO, MD) and a third of total executive management roles are held by women. Gender balance (over 40 percent) exists in all levels below these top positions, however, and the pay gap between men and women is held to 1.6 percent or lower across the board.

In Asia, there's much less to go on: no industry-wide census or benchmarks, something R3 co-founder and principal Goh Shu Fen would like act on.
"I get asked all the time. Nobody's checking it," she says. Goh would like to publish and track an industry-wide number with confidential statistics so that individual agencies don't feel shamed, but can see exactly how they compare to peers and can plan accordingly.
Many, including Ogilvy's Chong, support the idea. Her agency is currently performing its own audit on pay equity and Ogilvy global chief John Seifert has set a target of 50 percent of women in leadership roles across the group. It's then up to each global market to build their own initiatives to get it there. "A stake in the ground is the first thing," Chong says. "Then how you achieve these benchmarks must be done on a customised basis."
Voluntary figures submitted to us by agencies are obscured by selective disclosure, but show fluctuating levels of female leadership across Asia.
For instance, in Singapore, several agencies have more female leaders than male — such as Ogilvy (60 percent) and DigitasLBI (75 percent) — yet the ratio for most drops lower at the APAC regional level. In Japan, female leaders are among the most underrepresented. Dentsu Japan has only one woman among nine board members (set to become two of 12 as of next month).
Time to get creative 
One of the most cited gender gaps in advertising continues to be among creative talent, a cause highlighted by The 3% Conference in the US. The group credits seven years of lobbying to raise the level of US creative directors from the woeful 3 percent of its name in 2010 up to a meagre 11 percent currently.
Once again, statistics are lacking in Asia, but even agencies with higher proportions of female leaders report a drop-off in their creative units. Publicis Groupe, for example, reveals that 43 percent of its Asia-Pacific workforce is female, with women comprising 32 percent of agency CEOs but only 18 percent of creative heads — a figure that could well be higher than average.
Source: Campaign Asia Pacific