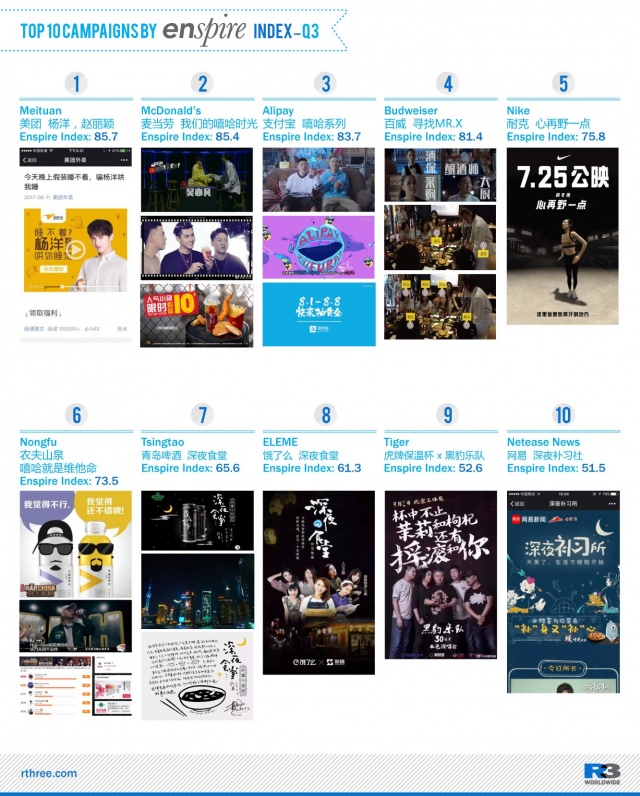 In our latest edition of the EnSpire Digital Marketing Effectiveness study in China, KOL campaigns proved to be gaining steam with Chinese consumers. Among the top 10 campaigns tracked in this round of the study, the top campaign came from Meituan. The online retail giant built an intimate experience for fans with two stars, Yang Yang and Zhao Liying, in order to help the takeout platform drive business throughout their summer campaign. In September of 2017, the platform saw their number of users surpasses 200 million, with the KOLs driving some of that success. Another one of the top ten campaigns that leveraged KOLs came from Nike. Their "Believe in More" campaign featured popular actress Zhou Dongyu and 360 VR technology to make it to the number five campaign in our tracking.
Celebrity endorsements and the use of KOLs is one of the main investments for marketers in China. Chinese consumers are not easy to engage with using branded content, and connecting them with their idols, even in AR or VR campaigns, is resonating more and more with Chinese consumers.

Beer brands also featured heavily in this quarter's tracking, with Budweiser, Tsingtao and Tiger all making the the top ten list.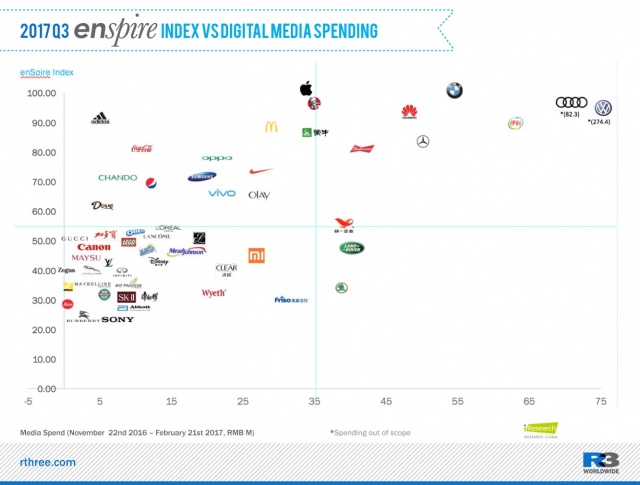 For more on EnSpire, click here.