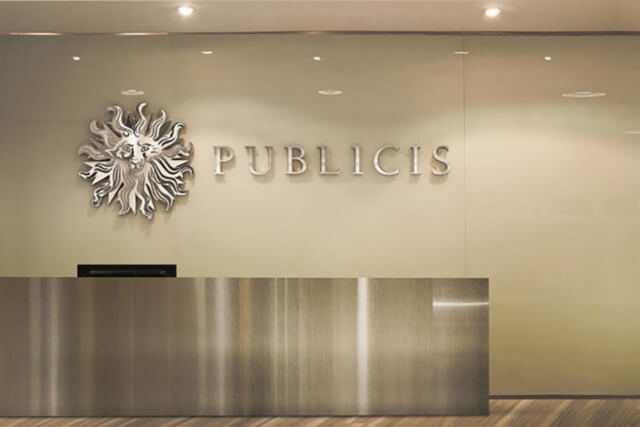 A monthly snapshot of which agencies are dominating creative and media wins in the U.S. and globally.
Publicis took home the most creative work globally in May, while PHD topped media wins.
The Publicis Groupe powerhouse won an estimated $143.1 million in year-to-date revenue, according to data compiled by R3.
Omnicom shop PHD scooped the media side with business wins amounting to $55.4 million.
Top 10 U.S. creative agencies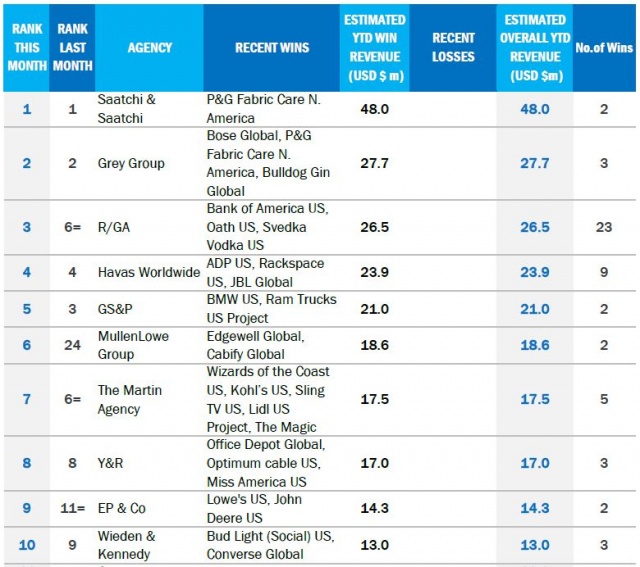 Top 10 global creative agencies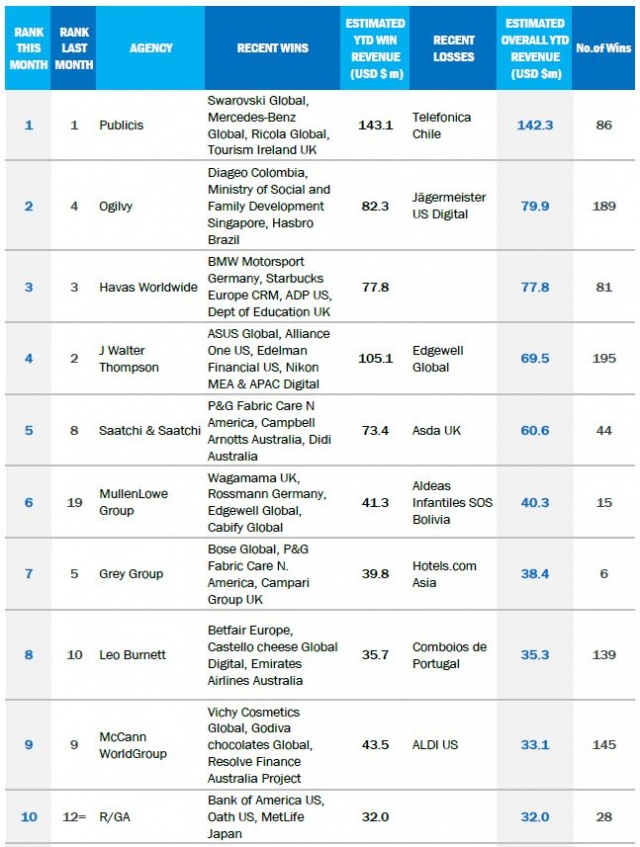 Top 10 U.S. media agencies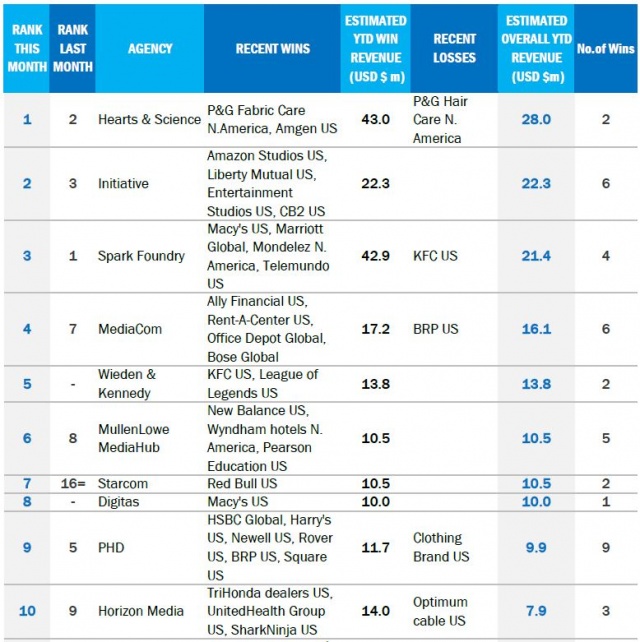 Top 10 global media agencies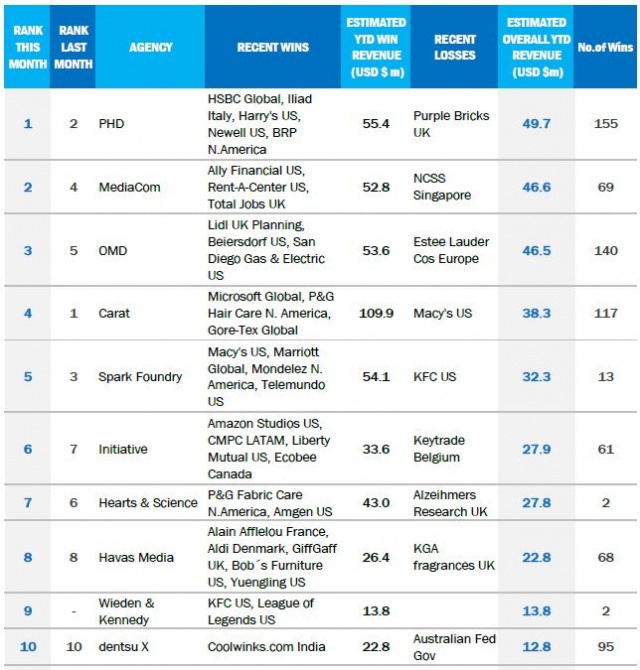 Methodology: The New Business League has been compiled with the assistance of R3. Data from a number of multi-national agencies is collected and collated on a monthly basis and the collated data is balanced against client estimates, Nielsen ADEX, discounted to appropriate levels and then converted to a revenue estimate by R3. Please note that R3 does not audit the data provided by the agencies or the published results. All comments and queries should be sent to greg@rthree.com