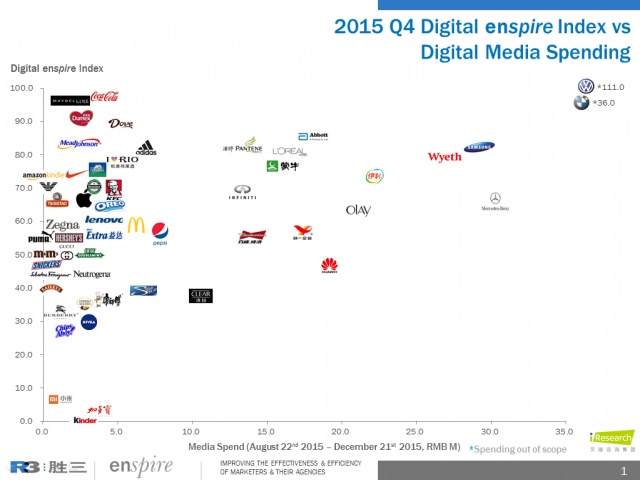 As we move towards Chinese New Year, it's the first time two German automotive companies have made it into the top ten list , with new digital work for VW and BMWleading on awareness, involvement and engagement. Both launched new vehicles during this phase, and in our interviews with 3,000 consumers, there was strong connections and interactions.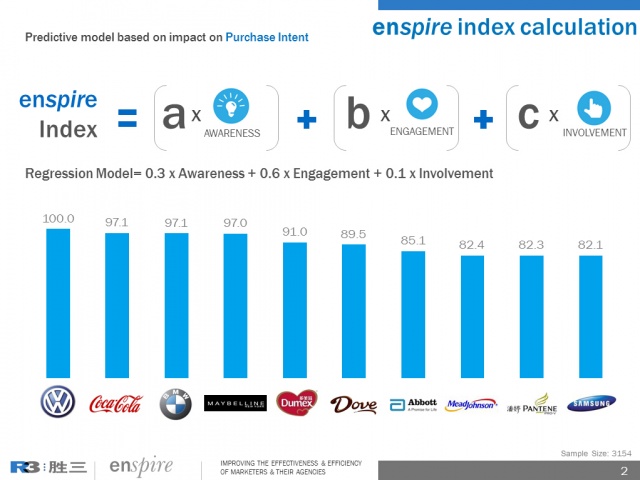 Splitting the two German marques in second place was Coca-Cola, who ranked number one of all brands in terms of involvement. Their new work for Christmas was amongst the highest performing campaigns we measured. Coke have been a consistent performer in the top position, by building an integrated approach to digital, ensuring that netizens will want to share their work, and gain some value from doing this.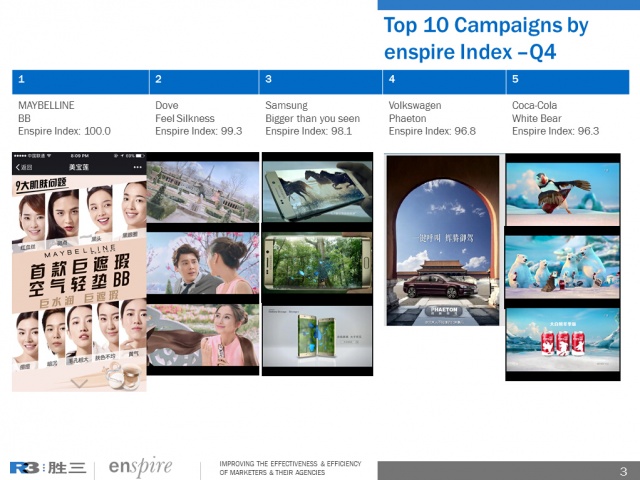 For all of this wave's results, click here to find out more.