The holding company is in the process of divesting up to 80% of its 100% stake in the firm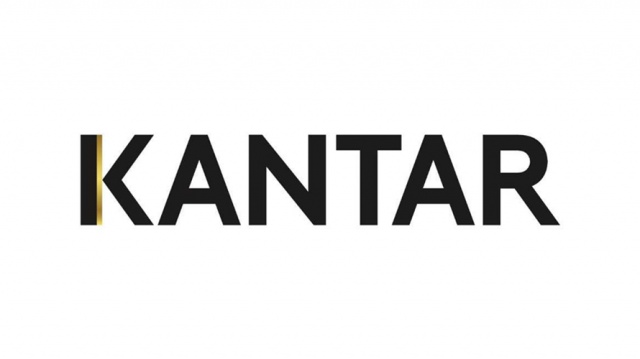 WPP's Kantar, the data, insights and consulting giant, has announced that effective April 2, all services and offerings will be consolidated under the Kantar brand name. All other brands, including Kantar Millward Brown, Kantar Health, Kantar Consulting and Lightspeed Research, its digital data collection company, will be retired.
"It's quite a natural step," Kantar president Wayne Levings told Adweek, explaining that the firm has been working to consolidate its brands for the past several years. In 2016, Kantar reduced the number of brands it operates from 18 to 12 and then scaled that count down to just nine last year.
This phase is also merely "an identity change," therefore no operational or leadership shifts are to occur at this time, according to Levings. All of the current heads of the various brands will remain in their roles, becoming heads of what will now be considered Kantar divisions. Last month, Kantar Consulting Americas CEO Beth Ann Kaminkow shifted into the role of global CEO of WPP's Geometry. Her successor has yet to be named.
"The change in our branding reflects the operational changes already happening across our company and is driven by a desire to achieve simplicity, scale and impact for our clients," Kantar CEO Eric Salama said in a statement. "This one change will make Kantar easier for clients to understand and work with. Removing barriers to co-creation and purposeful collaboration across our organization will make it easier for Kantar to build platforms globally that address our clients' most pressing needs."
Levings noted that most of the firm's clients, which were largely alerted to the change on Friday, have already referred to its various brands as simply Kantar. Operating under one brand will also strengthen Kantar's position in the marketplace, of which "it is not as strong as it could be," he admitted.
"Together, Kantar understands more about how people think, feel, shop, share, vote and view than any other company," Kantar CMO Mandy Pooler said in a statement. "Simplifying our brand strategy is a subtle but important signal of our evolution and our mission, inspiring the world's most important organizations by providing the most complete understanding of the people they serve."
The rebranding follows the company's January launch of Kantar Marketplace, its global on-demand research and insights store; the launch of its "brand guidance systems," which integrates "validated" survey measures with social, search, sales, media and behavioral data for optimizing brand or campaign performance; and last year's consolidation of all of its data, artificial intelligence and analytical capabilities into one hub.
The rebranding also comes as WPP continues in its effort to divest up to 80 percent (of its 100 percent) stake in Kantar, although Levings insisted that the impending sale had nothing to do with the decision. It's "something we've been looking at for a while," he said.

Nonetheless, R3 co-founder and principal Greg Paull said that "it's a smart move to clean house before the sale" and "reflects the new WPP mantra of simplification and consolidation."
Under the leadership of CEO Mark Read, WPP has been undergoing a restructuring plan that saw the recent mergers of J. Walter Thompson and Wunderman as well as that of VML and Y&R. In the most recent development of its ongoing restructuring, WPP announced last week that it will fold the Seattle offices of Wunderman, Possible and Cole & Weber into Wunderman Thompson Seattle.
Jay Pattisall, principal analyst at Forrester, agreed, saying that even if the coming sale had nothing to do with the decision to rebrand, it will make the process easier for WPP.
"Kantar merging all its companies under a single Kantar name does create a more straightforward entity for WPP to divest," Pattisall said. "The different division names—TNS, Millward Brown, IMRB, Lightspeed—are a demonstration of how sprawling and diffuse the company is."
Paull did add that he does not think the rebranding will "have a huge impact on the sale or value" of Kantar.
"The new owner is for sure going to have their own approach," he said. Private-equity firms TPG Capital, Apax, Bain Capital and Cinven are amongst those reportedly interested in buying Kantar.