The appointment follows a review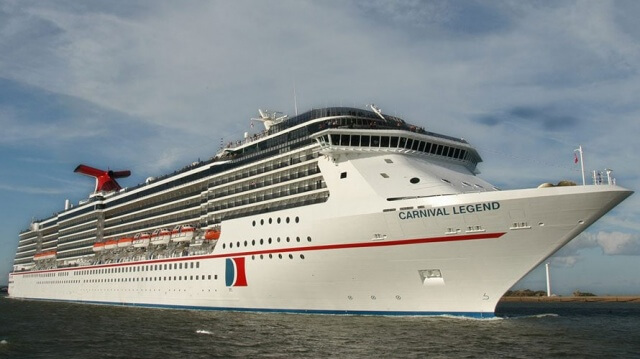 WPP's Wunderman, which will officially merge with J. Walter Thompson to form Wunderman Thompson on Jan. 1, has been named customer-relationship-management (CRM) agency of record for Carnival Cruise Line following a review, effective immediately.
"CRM is a fundamental and crucial part of our company's data-gathering efforts," said Penny York, Carnival Cruise Line director of CRM and ecommerce marketing. "With the help of Wunderman's driven and carefully curated team of professionals, we're incredibly excited to take our advertising, marketing, business and creative efforts and successes to the next level and to streamline our in-house processes through meaningful changes and improvements."
Along with handling day-to-day CRM duties, which Wunderman New York president Helder Santo told Adweek includes leveraging influencers, the agency's responsibilities will touch all "media and channels" and span everything "from researching and analyzing Carnival consumers' preferences, attitudes and behaviors to understanding their effect" on campaigns.
Santo said it was attractive to the agency that Wunderman's duties will go beyond the typical "managing strategic communications."
According to Wunderman Thompson, the agency will work closely with Carnival's in-house team, which Santo called "talented," to develop "effective go-to-market approaches that utilize consumer-centric strategies by tapping into the varying needs of brand loyalists and new-to-cruise prospects alike."
"I think they were really looking for a strategic partner," Santo said. "It's a great cultural fit. … Carnival is a fantastic brand and, when you run an agency, you want to make sure that you have aligned ambitions with these clients, and we certainly do."
Lasik, the incumbent agency on the account, did not return a request for comment so it is unclear if it competed to defend the business.

Greg Paull, co-founder and principal at R3, said Carnival spends about $100 million on measured media globally, $20 million of that in CRM. In the U.S., Carnival spent $28 million in 2017 and increased that to $29.6 million in just the first half of 2018, according to Kantar Media