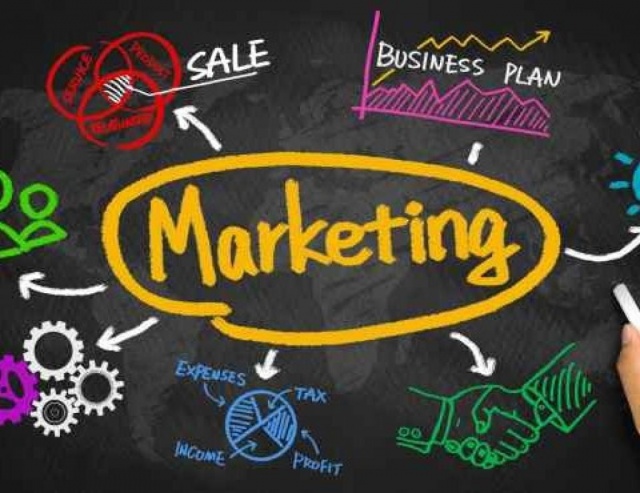 About 41 per cent of CMOs in Asia said managing an increasingly complex business landscape as their greatest challenge, a new book from global consultancy R3 highlighted.

The second publication from R3's Principals and Co-Founders, Shufen Goh and Greg Paull, Asia CMO: Driving Brand Growth takes a look at best practice in marketing effectiveness in Asia, derived from a series of interviews with the CMOs themselves and the consulting firm's own insights.

The book features interviews with the CMOs of 13 companies in the region, including: Arrif Ziaudeen, Founder & CEO of Chope; Dr. Beh Swan Gin, Chairman of the Singapore Economic Development Board; Bidisha Nagaraj, Former Group President Marketing for Coffee Day Group and the current CMO of Schneider Electric India; Dan Austin, Consumer Marketing Head Asia Pacific for Mastercard; Erica Kerner, Vice President, Marketing and Communications Asia Pacific at Tiffany & Co; Gunjan Soni, CMO & Head of International Brands Business at Myntra; Karen Ngui, Managing Director and Head of Group Strategic Marketing & Communications for DBS Bank; Mie-Leng Wong, International Brands Director of Tiger & Heineken Asia Pacific; Neerja Sewak, Executive Vice President & Chief Commercial Officer at Cerebos; Piotr Jakubowski, CMO of GO-JEK; Shakir Moin, Vice President & Chief Marketing Officer for Coca-Cola Greater China and Korea; Vittavat Tantivess, Executive Vice President of Food Business at Charoen Pokphand Group and Yuen Kuan Moon, CEO Consumer Singapore at Singtel.
It also contains the results of a survey of 30 CMOs across Asia that reveals the biggest challenges facing CMOs today, what will be necessary to drive future brand growth, and how they are approaching the topic of digital transformation. When asked "what keeps you up at night?" 24 per cent of the respondents said digital technology, and another 24 per cent said aligning marketing with the overall business strategy. These answers not only reflect two of the major themes of this book, but also align with the challenges faced by CMOs globally, who find themselves struggling to prove digital ROI to a C-Suite that is demanding hard evidence that marketing is contributing to overall business growth.
"While there have been so many success stories, there is still a lot of work to be done," said Ms Goh, noting that only 3.4 per cent of the CMOs surveyed for the book totally agreed with the statement, "our marketing strategy is innovative," and just 6.9 per cent said that Asia CMOs are "very prepared" to navigate their brands into the future. Future success will largely be dependent on brands' abilities to identify and connect with "Asia's super-consumer." The incredibly diverse consumer demographics of the region present challenges to finding the right audience, and 55 per cent of CMOs stated they need more budget allocated to understanding their consumer market.
Erica Kerner, VP of Marketing and Communications at Tiffany asserted that, "Top management in headquarters often thinks that you can have an Asia strategy. But as marketers working here on the ground, we know that what we really need is to have customer strategies, addressing customers who are going to be different, both within and across markers."
Marketing today is very different from the marketing of twenty years ago, no less so than in Asia. Its function has evolved from beyond just selling to creating social impact, education, inspiration and being the keeper the brand's message. "We believe that marketers have a unique opportunity to help global organisations navigate the dynamic environment in Asia, and to capitalise on the growth potential in the region," said Ms Goh.
Source: Digital Market Asia
Related Services: