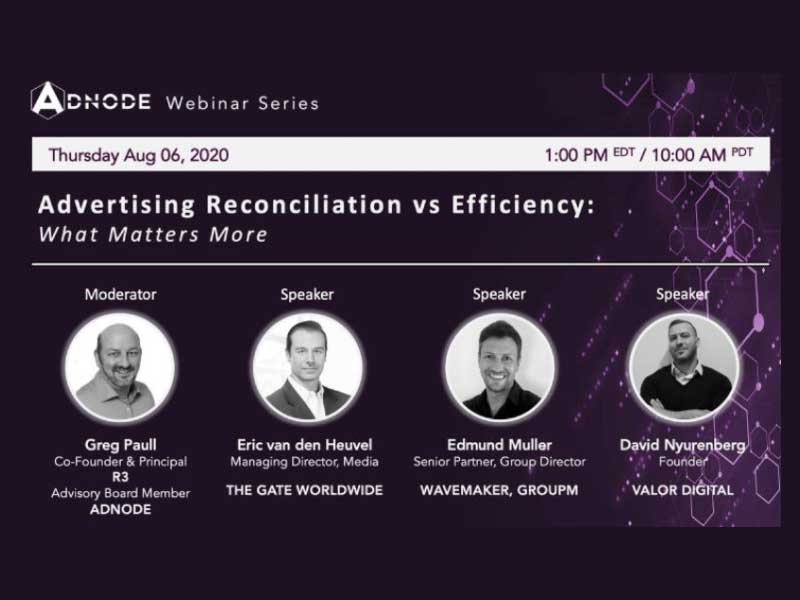 In digital advertising, what matters most? Reconciliation or efficiency?
On August 6, AdNode hosted a webinar that brought together industry leaders to discuss the challenges, opportunities and the latest trends in digital transformation in advertising.
The webinar was moderated by R3's Co-founder and Principal, Greg Paull, and the session included three speakers: Eric van den Heuvel, Managing Director of Media at The Gate Worldwide, Edmund Muller, Senior Partner and Group Director at Wavemaker (GroupM), and David Nyurenberg, Founder of Valor Digital.
Watch a recording of the webinar here.