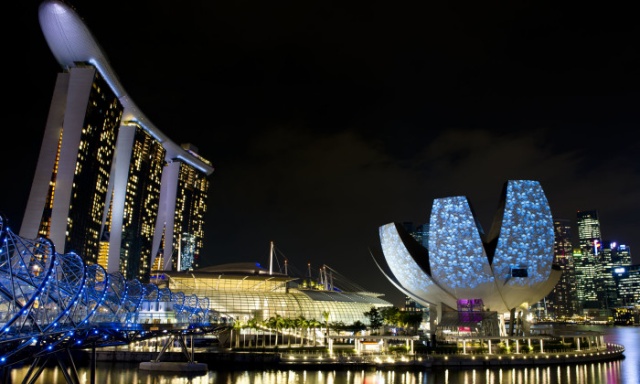 Marina Bay Sands (MBS) has concluded its much-coveted media pitch after a five-month-long pitch process. The agencies appointed are OMD and Forward3D, which are tasked with supporting the integrated resort's overall marketing strategy for two years, with effect from 1 October 2017.
OMD will support the integrated resort's brand and tactical marketing, while Forward3D will support in performance marketing. This applies to all key markets, including China, Japan, Korea, Australia, and Southeast Asia. R3 also managed the pitch.
The incumbents on the account were Vizeum and iProspect. The account went to the Dentsu Aegis Network following a pitch in 2014. Before, Dentsu had worked with MBS since September 2011.
"Marina Bay Sands would like to thank these agencies for their partnership in helping drive positive results from our key markets," the spokesperson added.
On why the agencies were chosen, MBS explained that OMD has a strong and experienced team with sound knowledge of the complex digital media landscape. It added that the agency had demonstrated rigorous thinking with a goal-oriented and creative approach to their marketing strategy.
Meanwhile, Forward3D was shown to have excellent experience and expertise in performance media, with strong capability in harnessing data and using analytics to drive greater results, particularly in the travel and e-commerce space, the MBS spokesperson said.
"The two agencies were chosen based on their experience, domain knowledge, technology tools, innovation as well as reach in our key Asia-Pacific markets," the spokesperson said.

"MBS had a challenging brief to find the best in class agency model for brand and performance media expertise based on their evolving data and tech needs. The outcome is a result of rigorous assessment and alignment on best fit agencies," Seema Punwani, partner at R3, added.
"MBS is at the heart of technology and data-driven marketing. OMD's proven expertise in this area, coupled with our emphasis on creativity and thought leadership enables us to ensure that MBS will be at the forefront of innovation and technology. It was a well-run rigorous pitch process, testing us on our agility and strategic thinking. We are excited with the opportunity to partner with MBS and further strengthen their presence in the region," Rochelle Chhaya, managing partner, OMD Digital said.
"This fantastic win underlines both the strength of our teams and the effectiveness of our proprietary tools to boost performance across all digital channels. We are extremely excited to start the process, and given our extensive experience in travel, retail, and luxury across Asia; we are confident in supporting Marina Bay Sands to achieve their objectives and business targets throughout our partnership," Richard Brosgill, head of APAC, Forward3D, said.
Source: marketing-interactive
Related Brands:
Related Services: