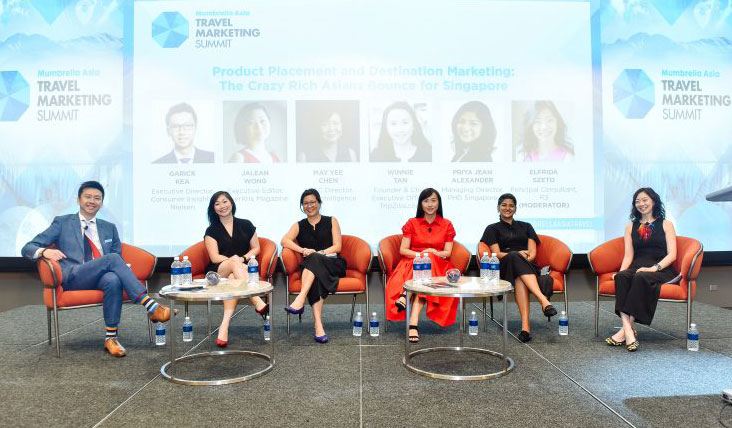 R3's Elfrida Szeto moderated a discussion titled 'Product Placement and Destination Marketing: The Crazy Rich Asians Bounce for Singapore' at Mumbrella Asia's Travel Marketing Summit on May 7th in Singapore.
Talking about product placement and destination marketing within the blockbuster film Crazy Rich Asians, participants weighed in if locations and brands featured in the movie – like the Marina Bay Sands and Changi Airport – experienced an increase in brand value as a result of their time on screen.
Other panelists included media and marketing leaders such as Garick Kea, Executive Director of Consumer Insights at Nielsen; Jalean Wong, Executive Editor of Ink; May Yee Chen, Director of Innovation at J. Walter Thompson Asia-Pacific; and Winnie Tan, Founder, and CEO of TripZilla.