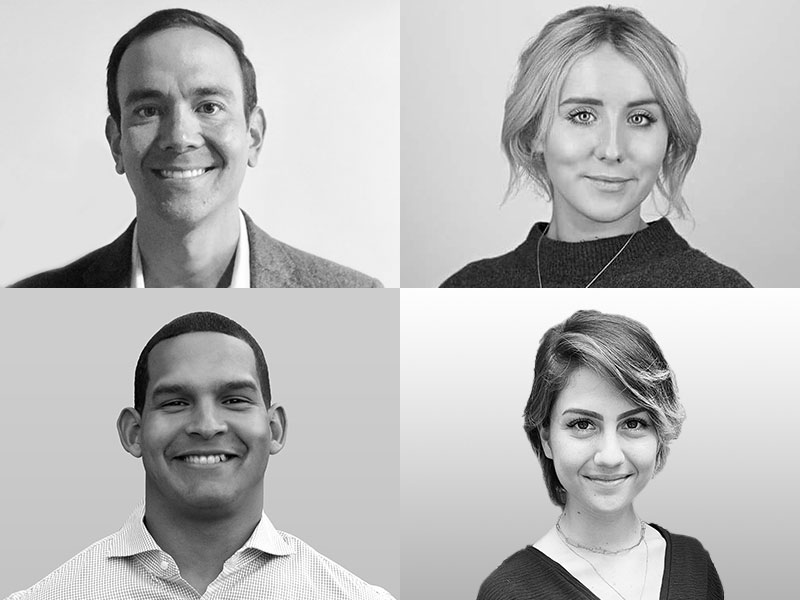 R3 welcomes four new hires to its New York and London offices as the global independent marketing consultancy builds expertise in marketing, integrated and digital media and business development.
Geoff Sia, Axel M. Melo-DeJesus, and Mia Mochi join R3 in New York, while Martha Evans joins in R3's London office.
Geoff Sia joins R3 as General Manager, North America, based in New York. Geoff has over 15 years of integrated marketing experience leading global campaigns for several Fortune 100 companies, including Johnson & Johnson, Bank of America, Dannon, Xerox and Electrolux/Frigidaire. During his career, Geoff has held several positions leading accounts at global agencies DDB, Y&R and Burson-Marsteller. He also led in-house marketing and sponsorships at UBS.
"We're delighted to have Geoff on site in New York to help grow our business," said Greg Paull, Principal of R3. "His years of international experience fits well with our focus on helping transform global marketers in this new age."
Also joining in New York as a Consultant is Axel M. Melo-DeJesus who brings experience in buying and planning digital media campaigns for world-class marketers such as Unilever. Axel has a deep understanding of paid OLV, social, and programmatic campaigns, and previously worked in Digital Investment at Mindshare New York.
Martha Evans joins R3 as Business Development Manager in London. Previously with WING London, The Future Factory, and Accenture UK, she is responsible for lead generation and client servicing in EMEA. Martha has a keen interest in brands and has experience in shaping business pipelines and developing industry partnerships.
Mia Mochi joins the New York office as Marketing Executive, supporting R3's global marketing team. She previously worked in the company's offices in Shanghai and Singapore and holds a degree in International Economics and Trade from Shanghai University of Finance and Economics. Mia is fluent in Mandarin and brings knowledge of the marketing landscape in China and APAC.