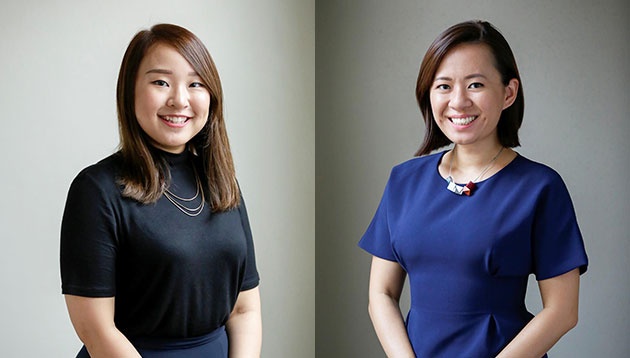 R3 has brought on board two senior talents, Yang Yang (pictured right) joins R3 in the role of senior consultant. She brings over a decade of experience, having been a strategist and insights lead for local and multinational accounts in both advertising and media agencies.
Her most recent role was in consumer segmentation and integrated campaign planning for a global automotive manufacturer across various growth markets in APAC, Middle East and Africa. Her planning expertise has been proven across diverse categories, in verticals such as FMCG, electronics, alcohol and oil & gas.
Fiona Lee (pictured left) joins R3 in the role of associate consultant. She began her career on the agency side as a digital media planner in Havas Media Singapore. Lee is well-versed in digital strategy and its ecosystem, and her expertise spans over the telecommunications, retail, electronics and government sectors.
Yang and Lee have worked across several key projects at R3, including the Suntory and Health Promotion Board Media Reviews, as well as client-agency performance evaluations (CAPE) and media effectiveness audits for both regional and global clients.
"As the market continues to evolve and become more complex in the wake of digital transformation, R3 has identified a growing need among clients for consulting in the media space. The addition of these senior talents demonstrates their commitment to growth in this rapidly changing market. "Yang and Fiona bring extensive hands-on media expertise that is already proving invaluable for our clients who are driving online and offline accountability of their media spends. We are delighted to have them on board," said Shufen Goh, principal and co-founder of R3.
"In such an incredibly fragmented and evolving media landscape, we believe that ongoing investment in media specialists will help us drive best practice – and provide unparalleled value to our clients in this space," she said.
Source: Marketing Interactive