Disruption happens fast, and they need to adapt quickly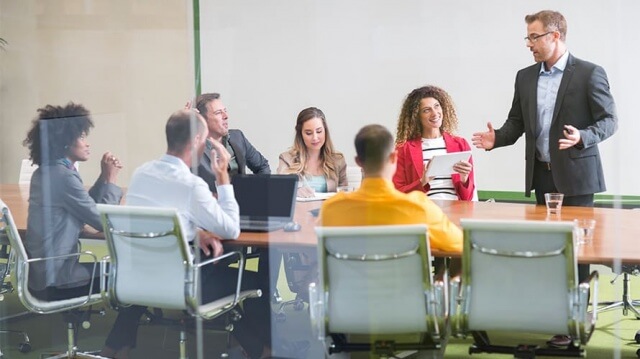 Today's global CMOs, regardless of sector, are facing the same challenge: digital transformation. New technologies are entering the market at lightning speed, and disruptors are springing up and challenging entire categories. As a result, traditional marketing organizations need to always be thinking two steps ahead, which can be difficult to do while trying to run a global marketing team and keep up with the evolving ecosystem.
The rapid integration of digital into nearly every aspect of marketing has completely changed the way marketers interact with their consumers and their agencies as well as other functions within their own organizations. The recently released book Global CMO, which incorporates interviews from the CMOs of 18 brands (including Mastercard, Samsung, GE, Coca-Cola, Colgate, Four Seasons, Burger King and many more) reveals that it is often up to the marketing function to lead a larger overall organizational transformation.
Different sectors have their own specific challenges, but there are common threads that run across the board for all CMOs leading global teams. As CMOs are consistently being pressed to prove ROI on digital, eliminate inefficiencies and manage a growing roster of external partners, what can they do to ensure their job is future proof? No one can predict exactly what the future holds; however, there are several ways that chief marketing officers can work to meet the digital transformation wave head-on.
Fight for talent
Traditional marketing organizations need to always be thinking two steps ahead, which can be difficult to do while trying to run a global marketing team and keep up with the evolving ecosystem.
Investing in finding the right talent while also educating existing talent within an organization should be a top priority for a future-fit CMO. Brands are engaged in an all-out talent war with tech firms, startups and even agencies for a limited pool of young, digitally-savvy talent. According to Jennifer Breithaupt of Citi, "We have to always be looking across the whole team and think, 'What don't we have? What are we not anticipating? Where can we find talent that can help us stay ahead of that?'"
A recent study on the marketing hiring landscape from McKinley Marketing Partners revealed that 56 percent of open positions were digital-specific, but only 24 percent of marketers were actively looking for work in that sector. For many CMOs, building up the capabilities of their teams has become one their most important focal points, because if they don't have the right talent they won't be able to compete.
Form a new approach to partners
Future-fit CMOs will also have to manage growing rosters of both traditional agencies and technology vendors going forward. Knowing when to go outside of the organization to find the right external talent is equally as important as investing in internal talent. The difficult part about forming a best practice agency model strategy is that the answer is different for every organization. One of the most important aspects of a successful relationship is integration and communication across both teams. Axel Schwan, CMO of Tim Hortons, pointed out, "The moment you bring on an agency partner from the outside, you want to make sure you treat them like they are on the inside, because they are."
It is difficult to map the future of client-agency relationships, but most global CMOs agree: External partnerships are here to stay. Many marketers are hoping to move into the digital future together with their agencies, creating a culture where there is mutual digital transformation.
Measure it to move it
Meredith Verdone, CMO of Bank of America said, "Going forward, everything we do is a link into the top-of-the-house." For today's CMOs, becoming future-fit is going to be about tethering their activities to the organization's business success. Not just campaigns, but each aspect of the marketing function, from how talent is hired to how partnerships are managed, can circle back to driving business goals.
However, for the future-fit CMO, measurement goes well beyond tying marketing to the business. It needs to include developing the right tech solutions to measure campaigns, both traditional and programmatic, as well as putting the right processes in place to measure the health and success of client-agency relationships.
Mukul Deoras of Colgate-Palmolive said, "If you cannot measure, you cannot change. It's that simple." And he is right.
That is why the time for CMOs to consider the steps they should take to future-proof their roles is now—the speed of change brought about by new technologies in the marketing sector is only going to get faster. Disruption comes fast and furious. And it comes when you don't expect it.