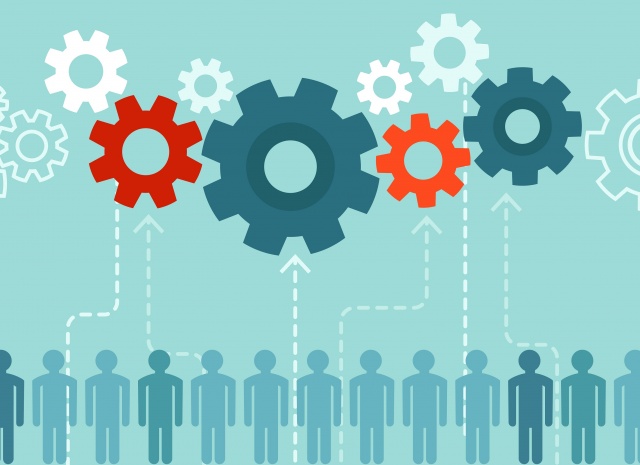 Crowdsourcing is certainly no longer a buzzword. This year marks a decade since the term, first coined by Wired Magazine's contributing editor Jeff Howe, started to pop up regularly in business discourse, reflecting the adoption of crowdsourcing practices in business. We therefore decided to look back and examine the evolution of crowdsourcing with the goal of assessing its future impact on the ad industry and its creative driver – the ad agencies.
Applications of Crowdsourcing in Business
The uses of crowdsourcing have been diverse – from design, to product development to cracking innovation challenges for big multinational corporations. US-based Threadless is one of the first companies that made crowdsourcing an indispensable part of its business model. Since the early 2000s, the company has relied on design ideas from its million-wide network to sell hundreds of thousands of unique T-shirts.
Lego is another brand that has taken advantage of crowdsourcing by engaging with consumers through its dedicated website, Lego Ideas, where people submit concepts for new play sets. It uses the same principle as Threadless – if more than a certain number of users (10,000 in this case) support a concept, it has a chance to materialize into an actual product. Ideas currently up for voting include a Jurassic Park Explorer Car and an Apollo 11 Saturn-V Rocket. A Big Bang Theory set and a WALL-E robot are already being sold on retail shelves.
Other well-known brands that have been experimenting with crowdsourcing include Dell, Google, P&G, Coca-Cola and PepsiCo. A recent analysis conducted by eYeka gives a good overview of the industry categories that are the most avid users of crowdsourcing, as well as the types of crowdsourcing they pursue.
Leading Brands are Embracing Crowdsourced Campaigns
FMCGs appear to be leading the pack of companies that regularly turn to the crowds – they have been the most active sector since 2014, and invested 48% more into crowdsourcing in that year compared to 2013. Moreover, crowdsourcing is increasingly being used for video content creation (45%) and creative ideation (22%) of all initiatives in 2014.
A few years ago, Coke turned to the crowds hoping to get inspiration for a new positioning in the area of energizing refreshment. A contest ran on eYeka delivered over two thousand entries of design illustrations, videos and animations within 12 weeks. The whole project reportedly had cost saving efficiencies of 92% against average agency fees and production. Two entries from the video category even competed at Cannes Lions in 2012.
Another example of a crowdsourced campaign comes from PepsiCo. Around this time last year, the brand engaged a huge part of its consumer base in its 2015 edition of "Bring Happiness Home," when celebrities and ordinary people co-created China's first crowdsourced movie in partnership with mobile video app Mei Pai. The initiative generated more than 15 million pieces of user-generated content, and videos were viewed more than 1.2 billion times.
Crowdsourced campaigns are successful because they truly resonate with the new generation of consumers who trust authentic and user-generated content more than traditional blockbuster ad production. At the same time, many of these campaigns go beyond raising brand awareness and actually achieve business results.
Implications for Agencies – On the Way to Transformation?
When R3 runs agency reviews, we note that clients are truly looking for the best idea, not necessarily where it comes from. So crowdsourcing can clearly offer potential in this moment. It comes at a much cheaper price in times when demand for creativity and pressures on agency fees have never been higher. For example, R3's latest China PR Agency Scope report clearly shows that that cost of service is becoming the most important factor when choosing an agency – 57% of marketers said so in 2014 versus only 17% in 2013. Moreover, the lack of creativity emerges as the most common reason to change agencies.
This is where crowdsourcing platforms such as Tongal, eYeka, and Zooppa amongst others come into play. They offer the fast, fresh and cost-effective creativity that marketers these days are looking for. Tongal does not have highly paid creative superstars on a payroll, but instead relies on 50,000 idea generators from around the world. For any given pitch, it awards only those who come up with the best creative outputs that meet the client's needs. Winning ideas' submissions get a few hundred bucks, but awards for fully fledged video products go up to $25,000. Zooppa works on the same principal – with staff of 20 and a pool of over 350,000 creatives, it plugs into an on-demand creative resource that can address the most compelling client brief.
Tongal does not disclose how much it charges clients, but the lump sum is way below the average $500,000 for a single TV commercial. Zooppa on the other hand has confidently revealed that it delivers excellent campaigns for a flat fee of $50,000 and might introduce subscription fees in the future. The sustainability of crowdsourcing campaigns is highlighted by the success of these platforms. Tongal handles over 200 projects a year – its revenue doubled five times between 2010 and 2015. As for Zooppa – more of 50% of its projects are from returning customers. According to company data, Q3 bookings for 2015 were up more than 60% compared to 2014.
May the Best Idea Win
The trend of crowdsourcing creativity of course does not suggest that ad agencies are bound to go out of business. It does however point to two trends. First, in a world where creativity abounds, it is legitimate to reward only the best ideas and campaigns – the ones that meet brand objectives and drive business results.  Second, agencies are clearly starting to feel the pressure to reinvent their business models. The value of a service can no longer be measured by the time it takes to create. Much like the labour-based fee model replaced commission-based remuneration in the past, outcome or performance-based remuneration seems to be the way to go in the future. As visionary brands such as Coca-Cola, P&G and Unilever are already moving towards value-based pricing models, perhaps we will see more brands follow suit.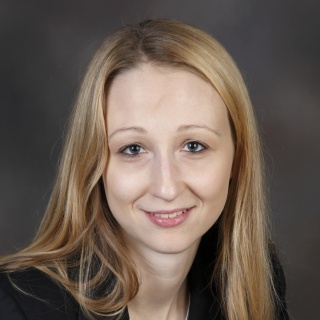 Iva Lazarova is a Insights Analyst with R3.
Related Brands:
Related Cases: