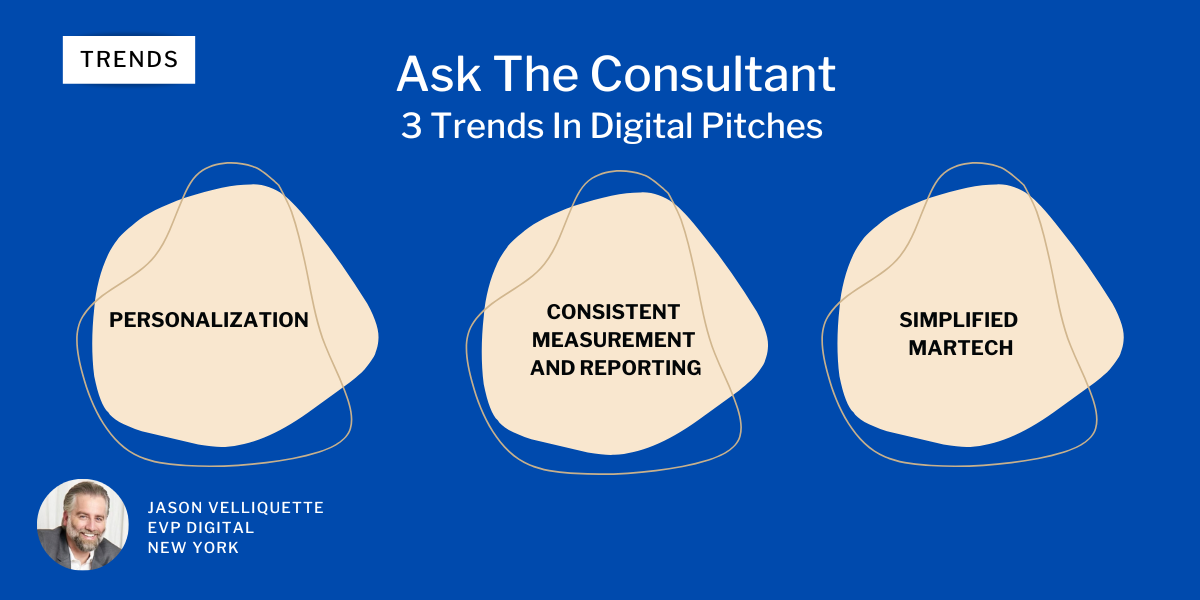 3 Trends In Digital Projects
Personalization: The value of first-party data is not in the acquisition of it, but in how a brand is able to enrich it, marry it to other relevant data across the path to purchase, and activate it. As we move to a cookie-less world, many marketers are seeking guidance – data management, strategic application, activation platforms – on how to best put their first-party data to work.
Consistent Measurement & Reporting: With the continued proliferation and continued evolution of marketing channels, it is becoming difficult for senior leaders to know how to best understand how to measure the success of their marketing efforts across so many different touchpoints. Add in the complexity of a large portfolio of brands spanning different regions and activating across different platforms, and the resulting performance reports can be difficult to decipher. Thus many brands are eager to develop consistency in their global measurement and reporting operations.
MarTech That Enables via Simplicity: Marketers can no longer go it alone. They require a vast array of marketing and advertising technology solutions to help them plan, operate, and grow their business. Data warehouses, workflow automation, performance dashboards – the list of MarTech solutions available to the market is nearly endless. But what most marketers need today is not more tools, data, or dashboards, but more simplicity. Today's marketers are hungry for efficiency and finding the right tools that make their daily lives easier is at the top of their priority list.