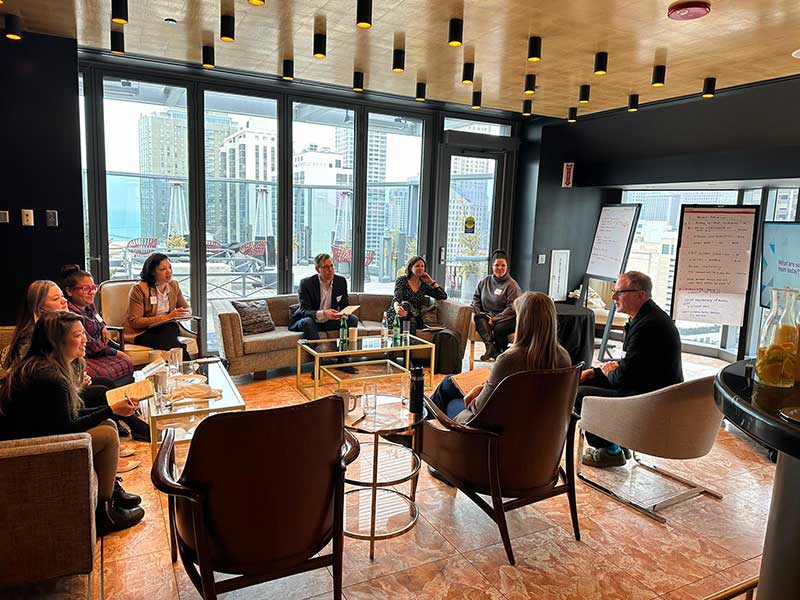 March 22 – At R3's closed-door roundtable in Chicago, marketing procurement leaders from Kellogg's, Molson Coors, Walgreens, Kimberly Clark, and McDonald's discussed issues related to finding efficiencies in a landscape that offers greater possibilities and flexibility. From aligning the marketing organization to serve current and future ambitions, to capitalizing on new offerings and services from Holding Groups, consultancies, and independent agencies, the race is on to increase effectiveness and efficiency in operations and spending.
Recent years have been a fast lesson in agility for marketing and procurement leaders. The urgent transition to a distanced and digital-first economy, then the threat of economic slowdown and political instability and their impact on supply chains and talent, have kept key decision-makers at the edge of their seats.
Through this challenging time, the world's most successful advertisers have steered their brands through uncertainty using a combination of data, strong brand vision, and clear strategy. Now the call for marketing procurement teams is to be the bridge between wider business cost-efficiency targets demanded by investors and corporate stakeholders, and the need for marketing to invest in current and future consumers.
Working Together
Our consultants and strategists help marketing and procurement teams matrix their internal resources so they can build marketing capability aligned to core business priorities and forecast talent needs. This includes delivering insights into the internal organizational structure of competitors, and similar and best-in-class brands needed for driving marketing excellence.
If you're looking for a comprehensive report and would like to get in touch with our team, please contact us.