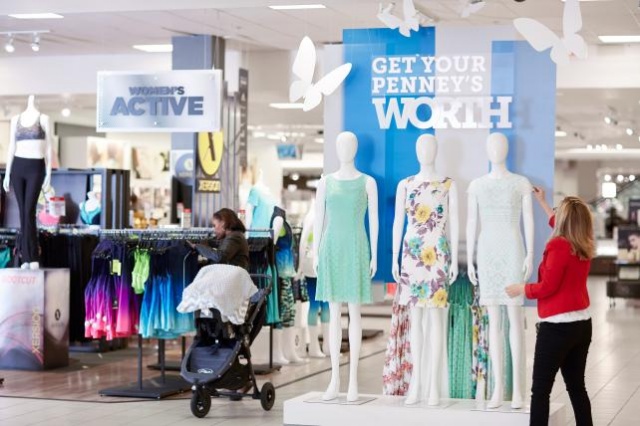 JC Penney is celebrating the new year with a new agency. The Plano, Texas-based department store recently parted ways with McGarryBowen, its agency of record since 2015, and has awarded its account to New York-based Badger & Winters.
Partnering with Badger & Winters, an agency known for powerful, social-driven campaigns such as #WomenNotObjects, marks a new direction for the retailer, which hired Marci Grebstein as CMO in May. New work is expected to debut this spring.
"Badger & Winters has a proven track record of helping brands grow loyal and lasting relationships with women consumers," says a JC Penney spokeswoman.
"We always put our values, our beliefs, our empathy at the forefront of all of our work so to work with a great American brand that puts that first as well is an honor," says Jim Winters, president at Badger & Winters.
A JC Penney spokeswoman says the brand will continue to work with McGarryBowen on its agency transition, and that its last work will air by the end of the first quarter of 2018.
"McGarryBowen has worked with us over the past two years and played an integral role in helping us shape and communicate our value message," JC Penney said in a statement.

Like all department stores, JC Penney has struggled to revive its business during an age of digital shoppers who increasingly shun its mall-based locations for e-commerce sites. Last year, the brand closed more than 130 stores in its 1,000-unit fleet.
The brand has tried to find a balance in its advertising between retaining its loyal, value-searching customers and attracting new shoppers with edgier creative messages. In 2016, the company spent nearly $300 million on measured media in the U.S., according to Kantar Media.
And there have been some recent bright spots for JC Penney. Earlier this month, the chain reported a 3.4 percent increase in comparable sales over the nine-week holiday period, compared with the year-earlier period. E-commerce was cited as one of the growth drivers by CEO Marvin Ellison.
"We are deeply grateful to JCPenney for the partnership and the opportunity to shape a value message targeting existing customers and to develop a new and emerging customer base," a McGarryBowen spokeswoman said in statement, wishing the chain the best with its new relationship.
Source: adage
Related Services: